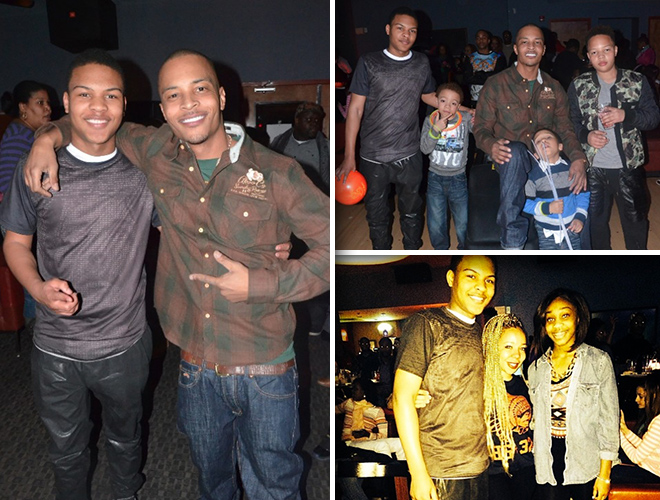 T.I.'s oldest son Messiah Harris turned 14 years old recently, and to celebrate, the rapper threw the teen a private birthday party, which was held at a bowling alley in Atlanta, and friend to the blog FreddyO was there to capture everything.
The heir apparent to the Harris family throne was surrounded by his friends, his girlfriend and close family, including his siblings (Domani, King, Major and Deyjah) and his mother LaShon as they all enjoyed good food, music and bowling. Tiny even came off of vacation early to be there for her son on his big day.
Messiah, who stars along with his family on the VH1 reality series "T.I. & Tiny: The Family Hustle," was also gifted by his "Pops" with a brand new truck that he can't legally drive yet … because, unless we're mistaken, he has at least another year left until he can try for his Georgia permit.
Overall though, it looks like everyone enjoyed themselves and had a good time at Messiah's private 14th birthday party. We wouldn't be surprised if we actually get to see what went down on an upcoming episode of "Family Hustle!"
CHECK OUT THE PICS (VIA FREDDYO) BELOW: