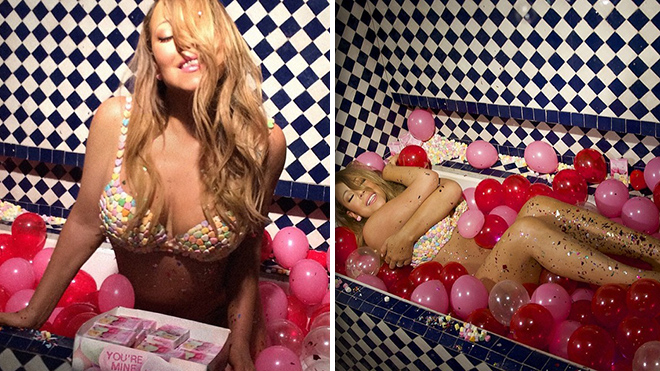 At one point do you look in the mirror and say, "I'm too old damn for this bullshit?"
I will always and forever cherish Mariah Carey. I love this woman the way she loves all things prepubescent; the way Hoda and Kathie Lee love wine o'clock; the way Rick Ross loves a good tall tale (insert aggressive grunt here).
As a matter of fact, I am singing "Honey" aka a legendary ditty about going down while writing this. My dedication to Mimi is unwavering, but I did look at these pictures and feel a little sad.
I know, I know. Mariah is who she is. I get it. Still, girl, what? Leave it to Mariah Carey to challenge the limits of my progressivism.
Why does she look like the old whore of Candyland?
CONTINUE READING AT THECYNICALONES.COM
Be the first to receive breaking news alerts and more stories like this by subscribing to our mailing list.