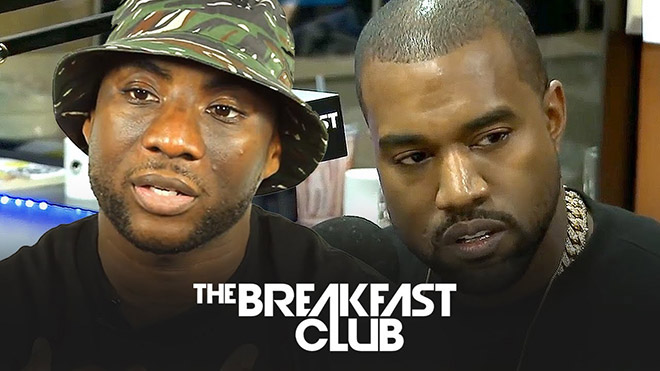 Charlamagne Tha God isn't taking Kanye West's most recent rant the least bit serious.
During his show at Penn State last week, Kanye called out Charlamagne and Sway telling both radio hosts to "SHUT THE F**K UP!"
"You're trying to make a joke out of what we do? Shut the fuck up! What the fuck you do? Everybody writing all shit to fucking diss me and talk shit, what the fuck did you do? Charlamagne, Sway, what the fuck you did? Fuck you did?" Kanye said at his concert.
It didn't take long for Charlamagne to catch wind of the footage and we all know he had something hilarious to say in return.
"If Kanye wants to do radio interviews and he doesn't want the host to talk, he might as well do video blogs. I just want him to calm down and not get high blood pressure. And Kim please, go buy Kanye some chocolates or some flowers, some balloons for Valentine's, please. He's acting like a single bitter bitch right now," Charlamagne said, in response to Kanye's rant, on 'The Breakfast Club.'
Charlamagne's absolutely right on this one! SSeems like Kanye's period has been on for a while now.
WATCH CHARLAMAGNE'S RESPONSE TO KANYE IN THE VIDEO ABOVE
Be the first to receive breaking news alerts and more stories like this by subscribing to our mailing list.