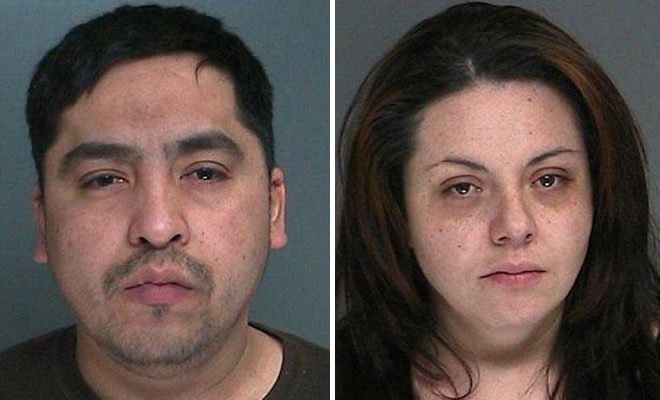 Speaking of no good parents, allow us to introduce you to Tulio and Maria Ayala, two parents from Long Island, New York who were arrested on four counts of child endangerment last Wednesday (Feb 12) after abandoning their four young children, leaving them home alone FOR SIX DAYS STRAIGHT IN FREEZING COLD WEATHER, WITHOUT HEAT OR FOOD IN THEIR HOUSE.
Their reason? They were in a "nearby hotel to work out their marital problems," according to the Daily Mail.
WTF IS WITH THESE NO SH*T PARENTS?!?
But Mrs. and Mrs. Ayalas claim they never abandoned the children (aged: 4, 8, 13 and 15) and that their grandmother, who lives in the basement, was supposed to be looking looking after them.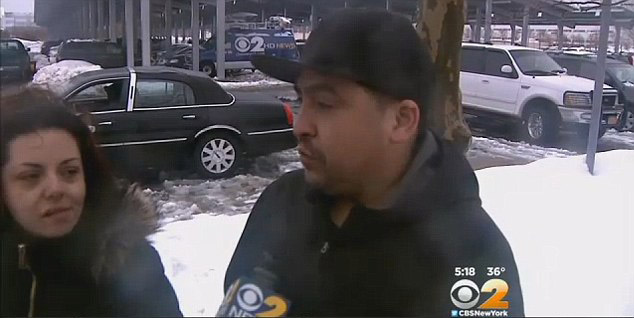 After being released on bail, the Ayalas told WCBS-TV that they thought their kids were in good hands while they went to go work on their marriage.
"I have been a good parent for 15 years with them," Tulio Ayala said. "We were having marital problems, and so I told my mom, 'I'll be back in a few days. Can you watch them?' And you know, she said she was fine with it … left them with money in my own house, and she lives in the basement and everything, so they were not unattended."
The Ayalas said they left their children $100 dollars, food stamps and space heaters. But the grandmother called police, reporting the children home alone.

"She never called or attempted to text me, and said look, 'I don't want to watch them,'" Tulio Ayala said. "I would have come home. I'm very upset. I just can't stand how family can do this to you," added Maria Ayala.

Police said it was school officials who notified them the children were left unsupervised for six days. They said the grandmother worked and was not home supervising the children, and an oven was used to heat the home.

And neighbor Cathy Martin said the grandmother could not afford to take care the children. She said the parents are rarely home, and the children often seem hungry.

"You can tell when somebody needs something, and the little girl, Sasha — which is my sweetheart; they all are – she would always tell me they were, 'I'm hungry,' and I would always, just, you know, give her stuff," Martin said. "I didn't know it was to this level."

Those close to the family said this isn't the first time the children were left home alone, WCBS 880?s Sophia Hall reported.

Police said the children were not harmed and were released in the care of a relative. The Ayalas said they will fight to get their children back.
Sounds like some of the blame needs to be placed on grandma. But then again, they say this isn't the first time the Ayalas have left their children alone … so, they don't sound like "parents of the year" either.
Regardless, why do you need to work out your "marital problems" at some hotel, when you have a home, WITH CHILDREN TO TAKE CARE OF?
Priorities, people! Priorities…
Be the first to receive breaking news alerts and more stories like this by subscribing to our mailing list.