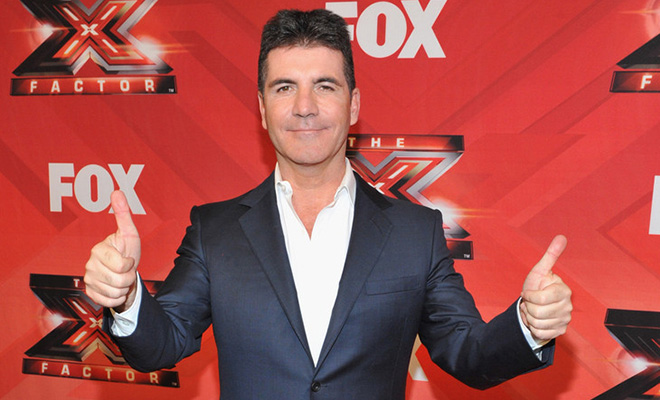 After three seasons, Fox will not be renewing its struggling talent competition show "The X Factor" for another one.
Apparently, Fox decided to axe the show after judge Simon Cowell announced Friday (Feb 7) that he would be leaving the U.S. version of "X Factor" so that he could return to judge the British "X Factor," which he left in 2010 to help start the American "X Factor" with Fox.
"I've had a fantastic time over the last 12 years, both on 'The X Factor and 'American Idol.' And apart from being lucky enough to find some amazing talent on the shows, I have always had an incredible welcome from the American public (most of the time!)," Cowell said in a statement.
"Last year, for a number of reasons, I had to make a decision to return to the U.K. version of 'The X Factor' in 2014," he said. "So for now, I'm back to the U.K. and I want to thank FOX for being an incredible partner and I also want to thank everybody who has supported my shows. America, I'll see you soon!"
"Unfortunately, there is no 'X Factor USA' without Simon Cowell, but we understand and support his decision to focus on the international formats and on the next phase of his personal life," Fox Broadcasting's chairman of entertainment Kevin Reilly said in his own statement, according to CNN. "We wish him the very best, and it's our sincere hope that we work together again soon."
54-year-old Cowell, who is expecting his first child with his girlfriend (and rumored fiancee) Lauren Silverman, said Friday that his decision to leave X Factor USA has left him with "mixed emotions." He wrote on Twitter:
Today was a day of mixed emotions. Excited to confirm me returning to the Uk X factor and sad to leave America.

— Simon Cowell (@SimonCowell) February 8, 2014
You realise how much you owe to the fans who have supported all of the shows we made in both countries.

— Simon Cowell (@SimonCowell) February 8, 2014
I have had a blast. Really the best time of my life. Thank you for the support and the fun we have had together. It's never forgotten.

— Simon Cowell (@SimonCowell) February 8, 2014
We found some amazing talent. And now the search begins to find the next star. That's why we make these shows.

— Simon Cowell (@SimonCowell) February 8, 2014