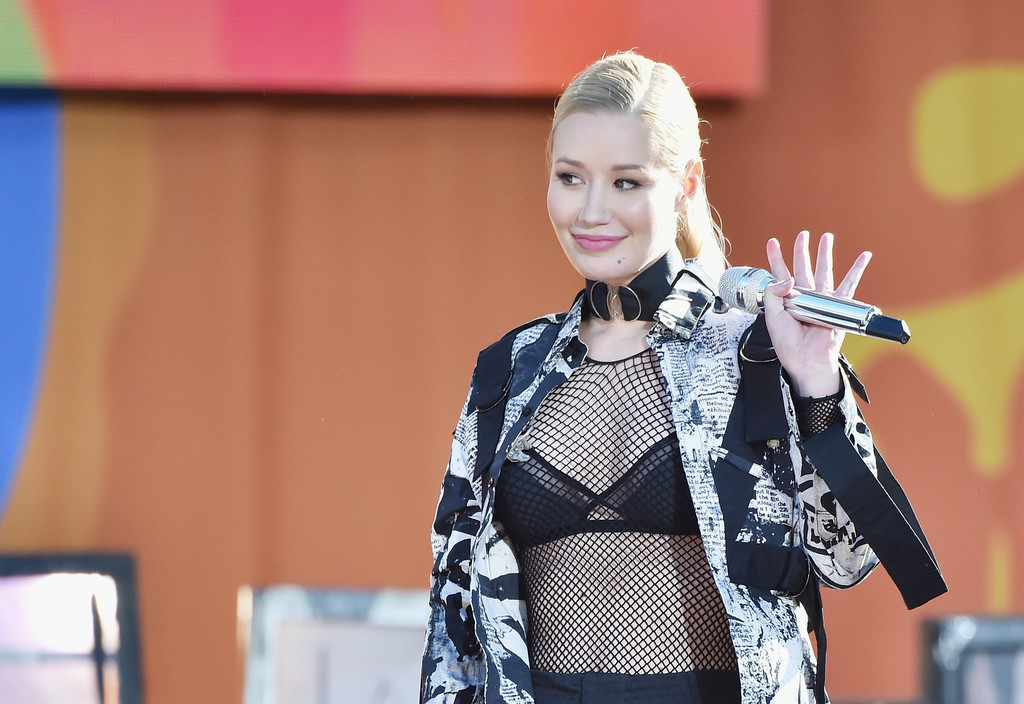 The road back to relevance, success and redemption has been long and hard for Iggy Azalea and the sad truth is that she's really not much further along than where she started last year.
While things were hot, briefly, for Iggy Azalea in 2014, 2015 was brutal as she saw her rising star quickly start to dull. There was that limp single with Britney Spears that embarrassingly flopped and also that awkward incident where T.I. basically disowned her in the media.
More recently, she's been dealing with cringe-inducing gossip about the state of her engagement and battling back rumors of infidelity on the part of her fiance Nick Young.
Oh, and she also put out some crappy ass single, "Team," earlier this year that literally no one gave a shit about, which has only been fanning the flames of gossip that her career in music is fast becoming a decaying corpse.
So with all of that in mind, I can't help but feel relieved for Iggy to hear the news that she will be heading back home to Australia to act as a judge for the Australian version of the hit talent show.
I-G-G-Y put her name in bold! Your first #xfactorau judge for 2016 is @IGGYAZALEA. ? pic.twitter.com/nS3Yji878L

— #XFactorAU (@thexfactorau) June 11, 2016
In an attempt to diminish the chatter around her unexpected move, Iggy provided more details behind her decision in an interview with the Herald.
"I really didn't picture myself being a judge on any kind of television show but I think that actually this could be a good fit for me, so I said yes.

"Initially I didn't know but then I thought it would be good to come back to Australia and have an opportunity to spend some time there and obviously to see my family, who live in Sydney.

"So I think it will be a good situation for multiple reasons. I'm really excited and I don't really know what to expect. I really want to be able to pick unique people and hopefully have them connect with everybody watching."
Girl, why don't you just say that America has been kicking your ass lately and you're sick and tired of being treated like a doormat and decided it'd be best to hide out in the Great Outback for lil' bit and chill with them kangaroos so these mean-ass black folks in hip-hop can stop shitting on you daily, pointing out your wackness and highlighting your every misstep?
I mean, let's just keep it really, real. Cause you're supposed to be in the middle of promoting your so-called album, but you know as well as we all do that that endeavor is a fool's errand so why not sit your happy ass down somewhere and collect a paycheck.
I respect the hustle, girl. Just be honest about it.
Be the first to receive breaking news alerts and more stories like this by subscribing to our mailing list.