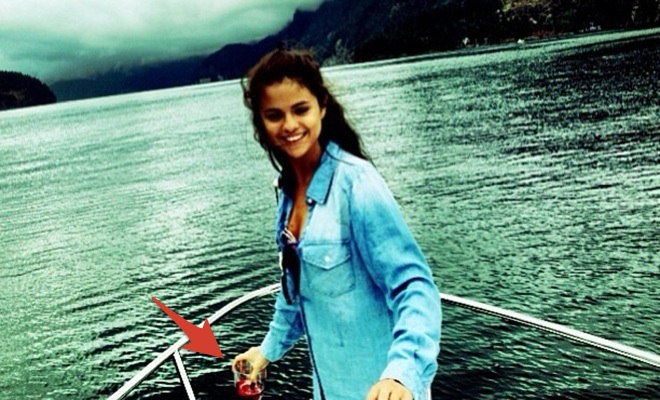 Selena Gomez says she's all better after only two weeks of rehab.
As we previously reported, the former Disney star checked into a facility in Arizona for treatment of weed, alcohol, and Ambien addiction.
But now Selena claims to be cured (even though she reportedly bailed on a 6-week program in just 2 weeks) and wants to thank all her fans and supporters.
We don't know many people who can change their life around in less than 30 days … but hey, maybe we're the fools.
Selena posted the following pic on Instagram along with the caption: "I've done everything I could to the best of my ability. Thank you for the unconditional love and cyber hugs. You inspire me."
Ironically, Selena is holding a glass of wine in the picture … but before you think she's already relapsed, let's be sure to point out that this picture is from six months ago, according to TMZ.
Still… for someone who is trying to prove to the world that she's all "clean" and "sober" now, you'd think she'd choose a photo of her, you know, not holding an alcoholic beverage?
Be the first to receive breaking news alerts and more stories like this by subscribing to our mailing list.