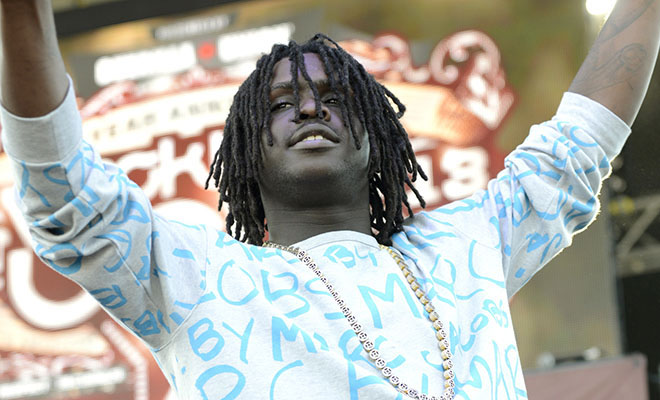 Chief Keef isn't going to have a career for much longer if he keeps making dumb decisions like this.
The GBE rapper was booked for a charity concert in support of breast cancer patients … but bailed out at the last minute.
Kim Productions has filed a lawsuit claiming Sosa was paid a $15,000 deposit to perform at the RapCure cancer benefit last June. He was also given a $2,500 advance the day before the show to cover travel expenses.
TMZ reports the company is now suing Keef for $26,000 for failing to show up at the concert.
The $26K will cover the amount spent on the theater, lights, equipment, advertising and the concertgoers' refunded tickets. The $26 G's also includes an $88 charge for an order of chicken wings called in by someone on Keef's tour bus.
So … you show up to the concert, order a bunch of wings for the crew, then don't go on stage because you just don't feel like it.
What is this kid's problem? It's time for Chief Keef to get his priorities in line or just give up rapping (and attempting to be a productive member of society) all together.
Be the first to receive breaking news alerts and more stories like this by subscribing to our mailing list.