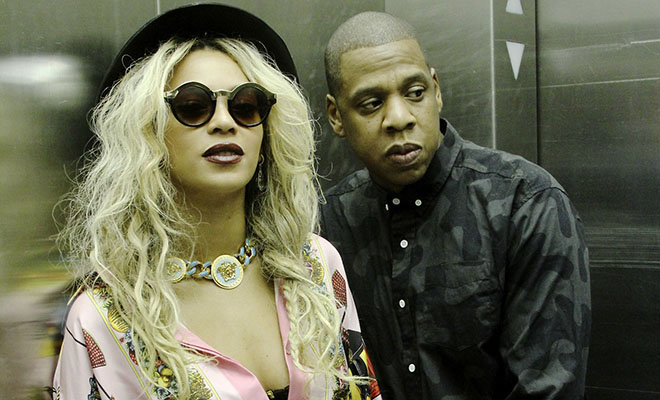 Beyoncé and Jay Z are going to be "Drunk In Love" (likely, both figuratively AND literally) at this year's Grammys, if recent rumors are to be believed!
Beyoncé & Jay Z Will Perform at the 2014 Grammys, CBS Confirms!
We already know that Hip Hop's royal couple will be performing at the 2014 Grammy Awards this Sunday (Jan. 26). But what we don't know is whether they will grace the stage separately for their own solo performances OR together for the first ever live performance of their hit single "Drunk In Love" — the lead offering from Beyoncé's all-new visual self-titled album.
CBS quietly revealed that Blue Ivy's parents would be performing at the 55th annual Grammy Awards in a commercial that aired on the network Sunday night … but by Monday morning, the commercial had been wiped from the Internet and replaced with one omitting Bey and Jay, but also hinting at a super spectacular opening performance.
Despite the obvious confusion caused by this, insiders maintain that the whole thing is a deliberate ploy to get everyone hyped up for a big "surprise" on Sunday … even though we already know what's up!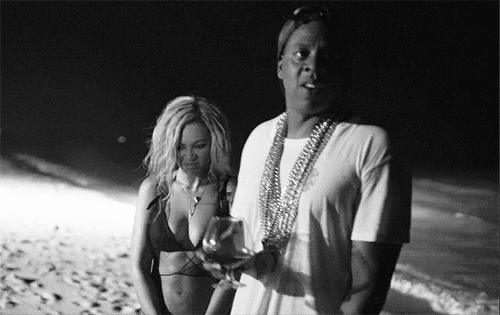 And even better, Hits Daily Double is reporting that their sources are saying that "Mr. and Mrs. Carter" will definitely be performing "Drunk In Love," which would be AWESOME, but honestly, not that much of a surprise … seeing as that's the hottest song the two of them have out right now.
Whatever the case … we absolutely CANNOT WAIT until Sunday night!!!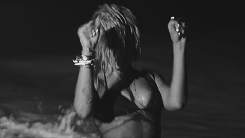 H/T: TGJ (via Hits Daily Double)
Be the first to receive breaking news alerts and more stories like this by subscribing to our mailing list.