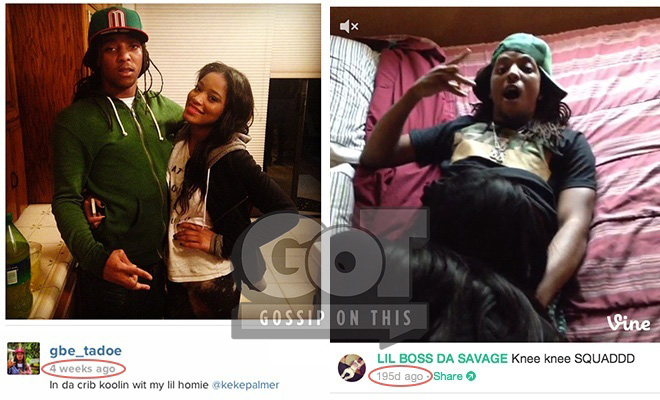 Actress/singer KeKe Palmer is the latest celebrity to fall victim to those ever-so-popular "sex tape" rumors.
A fake video of a woman who presumed to be KeKe engaging in oral sex with GBE rapper Tadoe Da Savage (one of Chief Keef's people) has been circulating online recently, and most assumed that since the girl in the explicit video has black hair like Keke, it must be her.
But it obviously wasn't (anyone with eyes and a fully functioning brain can see that the dates between the video and the picture of her with the guy are WEEKS apart) and now KeKe —  is speaking out about it.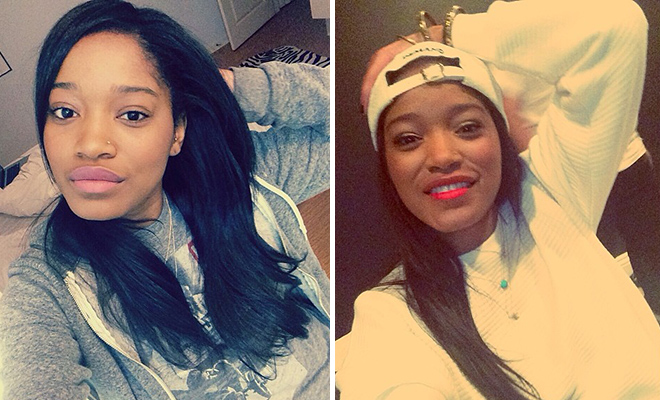 In a recent interview with The Jasmine Brand, she denied being the woman in the video and insisted that she did not deserve the treatment she received on social media.
Can you believe that? My thing is, I always try to use myself as an example. I realized at a young age, ok I have a platform. People know me because of my work. Let me use it for a good thing. And I never want young girls to think that is ok.

Every now and then there are some things you can throw over your shoulder. But that, that was too much and I've done too much good in my life to deserve that type of treatment.

Everything that I do, I always think about the young women who are like me out there, that want to be heard, that want to be seen, that want more positivity, that want more things to feed their mind.

And then to come back and see my own people try to take me down like that, it kills my heart because it's like everything I do, I do for us.
So there you have it. There is no "sex tape" featuring KeKe Palmer floating around, you sick pervs!
Meanwhile, Palmer is set to star in the upcoming made-for-TV movie "The Trip the Bountiful," which is set to air on Lifetime next month (Sat. Feb 22) at 8 p.m.
Be the first to receive breaking news alerts and more stories like this by subscribing to our mailing list.