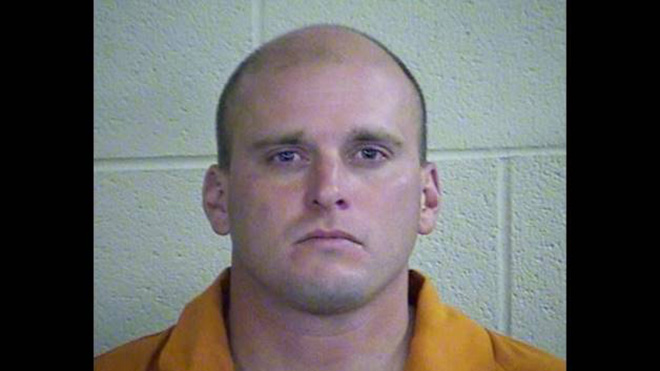 A man from Oklahoma is facing murder charges after he allegedly killed his stepfather by giving him an "atomic wedgie" that was so severe that it caused the man to suffocate on his own underwear.
Police arrested 33-year-old Brad Lee Davis Tuesday (Jan 7) and charged him with murder for the death of his stepfather, 58-year-old Denver St. Clair.
The incident reportedly happened in a drunken family fight at a residence , which is just east of Oklahoma City.
Pottawatomie County Sheriff Deputy Travis Palmer said Davis and St. Clair were drinking beer on the night of December 21st at St. Clair's home in Pottawatomie County (just east of Oklahoma City) when St. Clair began talking bad about his wife, who is Davis' mother.
According to the police affidavit, Davis "grabbed St. Clair's underwear and gave him an 'atomic wedgie.' Davis allegedly pulled the elastic waistband of St. Clair's underwear over his head and around his neck."
The wedgie apparently knocked St. Clair out, causing him to fall and strike his head. While he was unconscious, St. Clair choked inside his own underwear.
Investigators said the elastic waistband on St. Clair's underpants was stretched so tightly over his head that it left ligature marks around his neck. They also found blood splatter in the kitchen, as well as the living room floor and ceiling.
The Oklahoma Medical Examiner ruled that St. Clair died from asphyxiation and blunt force trauma, and Davis is being held in Pattawatomie County Jail without bond on a homicide complaint.
Be the first to receive breaking news alerts and more stories like this by subscribing to our mailing list.