A group of Destiny's Child fans received the surprise of a lifetime earlier this week when Beyoncé and Kelly Rowland just popped up out of nowhere and surprised them by crashing their karaoke party.
According to the Miami New Times, a group of women were singing their best version of Beyoncé's "Party" late Tuesday night into early Wednesday morning, when all of a sudden, the singer herself and her fellow Destiny's Child member just walked in and started singing along and dancing with them.
Beyoncé, Jay Z, Kelly Rowland and Michelle Williams (and possibly Timbaland too, according to some witnesses) reportedly pulled up to Sing Sing Karaoke in Miami around midnight for an impromptu karaoke session.
"A big security-looking guy walked in and asked us what time we closed," Sing Sing owner Kellie Pilicer said. "I'm thinking he's going to come in with maybe a couple of other people and then all of a sudden a couple of people wearing hoodies do start trickling in and one woman comes up and asks me where the bathroom is and I look up and it's freaking Beyoncé."
Only two out of the 17 karaoke rooms were occupied, and while Jay Z and the rest of the group headed to the VIP room, Bey and Kelly decided that they wanted to go into one of the other rooms, where a group of ladies had been there singing and drinking for six hours.
It just so happened that the women were singing Beyoncé's "Party," so the singer took it upon herself to walk right into the karaoke room and literally make their life.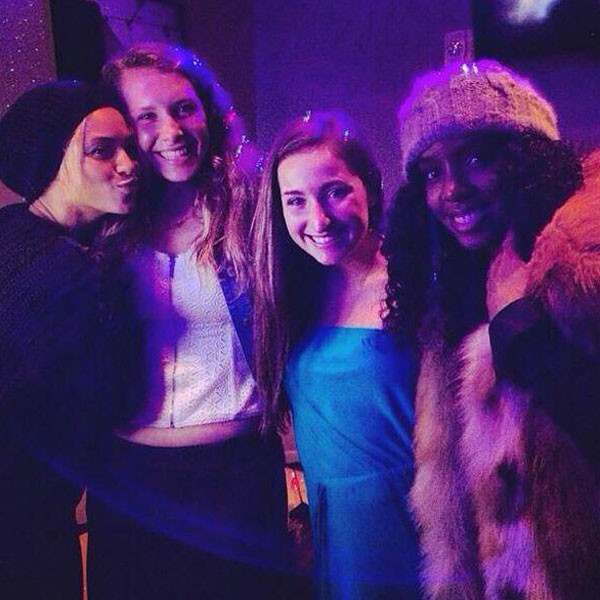 Via MiamiNewTimes.com:
Beyonce and Kelly followed the sounds and walked into the girl's karaoke room. Lo and behold, the song that the unidentified girls were singing was one of Beyonce's very own, "Party."

"There's no way we could have planned it. No one had any idea. I didn't even know anything," said Pilicer.

"Beyonce follows the sounds, she just walks right in, and there are two girls sitting and one of their friends had fallen asleep on the lounge chair…I'm standing there watching this whole thing and the other people in their party started walking in and cracking up because they were singing Beyonce."

Although, they didn't quite immediately recognize who either of them were, the two girls invited Beyonce and Kelly in. "They start dancing together, but they have no idea who it is, said Pilicer. "And all of a sudden one of the girls looks at kelly and says, "Oh, you look like Kelly Rowland" and then she looks at Beyonce and goes "Oh my god!"

Beyoncé even took pictures with the poor girl that was passed out on the couch, complete with a Kelly Rowland photo bomb.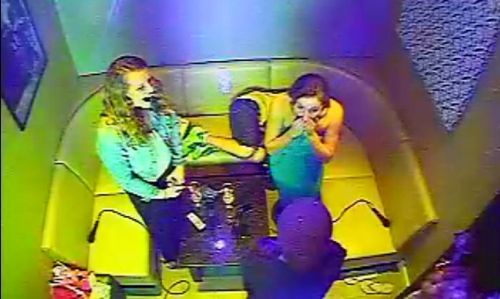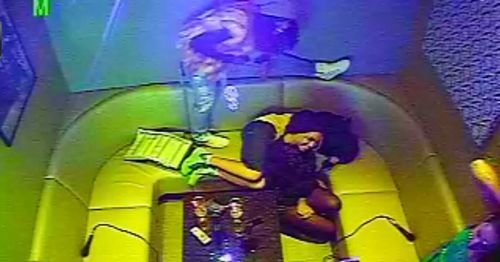 No word on whether or not the girl who passed out still considers those people she hangs with "friends" … because if my so-called "friends" just let me stay there all unconscious and what-not in the presence of Beyoncé without even trying to wake me up, I'm not sure if I could call them "friends" anymore.
Be the first to receive breaking news alerts and more stories like this by subscribing to our mailing list.