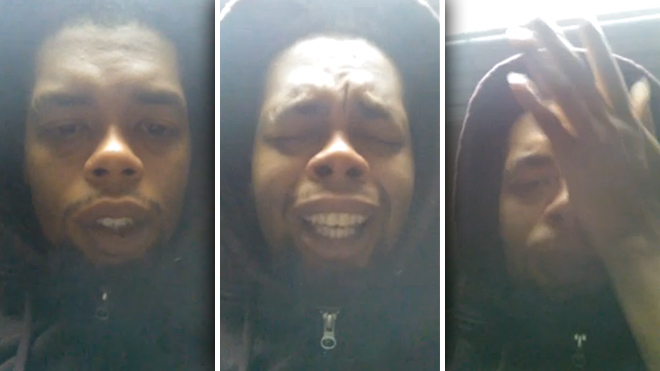 The last time we heard from Antoine Dodson, he had "given up the gay for God" and subsequently impregnanted a woman. A REAL WOMAN.
Last September, the flamboyant viral Internet sensation announced on Twitter that he and his "beautiful Queen" were having a baby.
Dodson used to be an openly gay man, but he "renounced" his homosexuality after becoming a member of the Hebrew Israelites back in May 2013, saying in a message he posted on Facebook: "I want a wife and family, I want to multiply and raise and love my family that I create."
Antoine seemed bizarrely "happy" at the time … but now, it appears as though things have taken a somewhat serious turn for the worst.
In a disturbing video that recently surfaced online, the "Hide Your Kids, Hide Your Wife" YouTube sensation can be seen breaking down crying and begging God to help him take care of his child.
Antoine even goes so far to say in the video, "I'm so scared and I don't want to fail … I don't know what to do."
I mean … we feel Antoine on being nervous about parenthood, and everything … but did he have to be so dramatic and over-the-top about it??? Get your life, son!
WATCH THE VIDEO CLIP ABOVE
[H/T: ILP]
Be the first to receive breaking news alerts and more stories like this by subscribing to our mailing list.