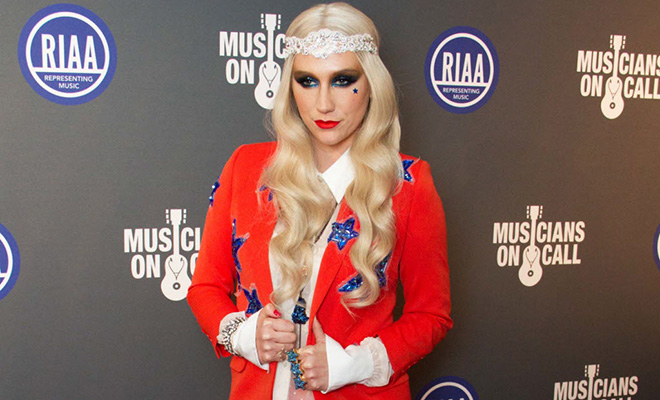 Demi Lovato may be able to give Ke$ha a few words of advice … now that the "Dirty Love" singer has checked herself into a rehab center for an eating disorder.
According to reports, Ke$ha is currently receiving treatment at Timberline Knolls, which is located just outside of Chicago, and is the same place where Demi Lovato was treated for her eating disorder back in 2010.
In a statement released Friday, Ke$ha, a reported vegetarian, announced that she plans to spend the next 30 days at the facility.
"I'm a crusader for being yourself and loving yourself, but I've found it hard to practice," she told TMZ. "I'll be unavailable for the next 30 days, seeking treatment for my eating disorder … to learn to love myself again, exactly as I am."
Ke$ha Gets Naked, Then Covers Herself With Glitter In "Dirty Love" Video
The announcement comes just days after Ke$ha debuted her "promiscuous" music video for her latest single "Dirty Love."
Well we're glad Ke$ha realizes she has a problem and wants to get help. If only more celebrities were like this…