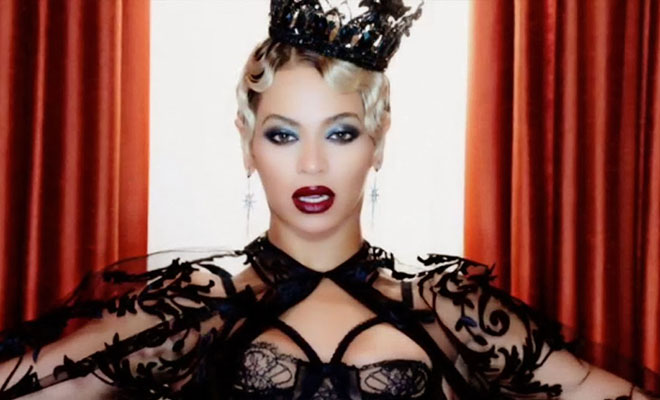 Yoncé is killing the charts right now, y'all!
You know that self-titled album Beyoncé just released out of nowhere last month?
The one everyone, and I mean EVERYONE — including your parents (and their parents too, if they're still with us, thankfully) — know about? I mean, c'mon. "Drunk In Love" is the best song out right now. Don't front.
Well, according to Billboard, 'Beyoncé' — which features 14 tracks of awesomeness and an accompanying video for every single song, and then some) — is the NUMBER ONE album in the country for the THIRD straight week.
The album has sold over 1.3 million copies since its December 13th release (and it wasn't even available for sale, physically, in stores until Dec. 21st AND Amazon & Target are being b-holes and refuse to sell the album because they're h8ers and don't want Beyonce to be even greater than what she already is. F*ck those h8ers.)
But wait… let's not ruin the celebration.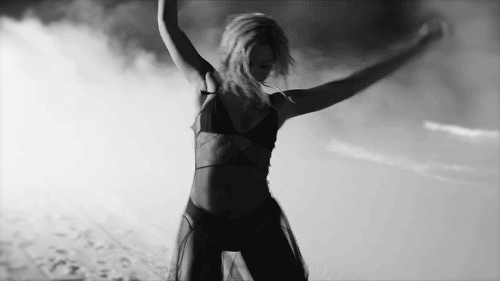 Via Billboard.com:
Beyoncé's self-titled album racks up a third week at No. 1 on the Billboard 200—the longest run at No. 1 for any album since last April. "Beyoncé" sold another 310,000 copies during the week ending Dec. 29, according to Nielsen SoundScan, down 17% compared with the previous week. The album has now sold 1.3 million in its first 17 days of release in the United States.

"Beyoncé" is the first album to spend three weeks at No. 1 since Justin Timberlake's "The 20/20 Experience" logged three straight frames atop the list (April 6-April 20, 2013). "Beyoncé" is the first album by a woman to notch three weeks at No. 1 since Taylor Swift's "Red" claimed seven weeks at the top (non-consecutively) in late 2012 and early 2013.
Related Articles

"Beyoncé" is also the first album since 2009 to sell more than 300,000 copies in each of its first three weeks. ("Beyoncé" debuted with 617,000, then sold 374,000 a week ago.) The last album to move in excess of 300,000 in its first three chart weeks was Susan Boyle's "I Dreamed a Dream." It actually moved more than 500,000 in each of its first five weeks, from the charts dated Dec. 12, 2009, through Jan. 9, 2010.

Finally, with 1.3 million sold in three chart weeks, "Beyoncé" is the fastest-selling album by a woman since Swift's "Red" plowed through 1.6 million in its first two weeks. It debuted with 1.2 million on the chart dated Nov. 10, 2012, and then sold another 344,000 in its second week.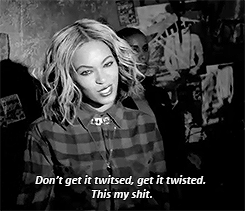 Also, just so you know … according to Yahoo! Music, 'Beyoncé' — which has had ZERO promotion, other than "the Internet" –– is the eighth best-selling album of 2013, despite it being released in the last three weeks of the year.
They put Justin Timberlake's '20/20 Experience' at No. 1 and Beyoncé's husband Jay Z's 'Magna Carta Holy Grail' at Number 10, and pointed out that this marks the "first time in chart history that a husband and wife have separate made the year-end top 10."
Oh, and, since we're talking about numbers and all … at the time of this posting, Beyoncé and Jay Z's "Drunk In Love" video has over 30 million views on Vevo/YouTube.
Check it out here:
Be the first to receive breaking news alerts and more stories like this by subscribing to our mailing list.