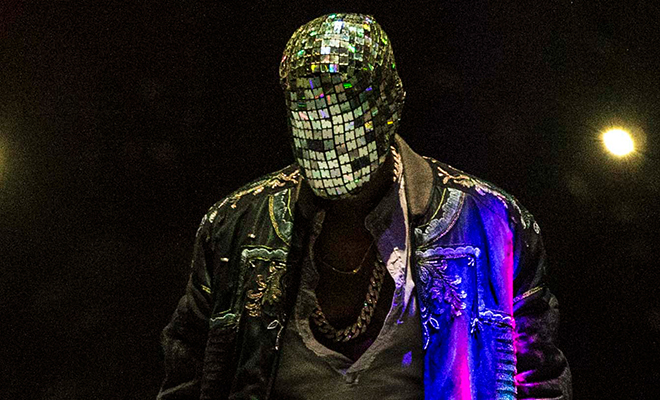 Enough is NEVER enough for Kanye " West, apparently.
During his concert last night in Phoenix, the controversial rapper expressed his frustration over only getting two Grammy nominations for his 'Yeezus' album.
"And Yeezus is the top one or two album on every single list. But only gets two nominations from the Grammys. What are they trying to say?", he  said to the crowd at the US Airways Center.
The Grammy nominations were announced this past Saturday with Yeezy receiving nominations for Best Rap Album and Best Rap song for "New Slaves," and honestly, he should be happy he was nominated for anything, considering that album was straight up trash and doesn't deserve any recognition at all.
So dude needs to count his blessings. Besides, over the course of his career, the guy has already been nominated for 53 Grammys (with 21 total wins) so what's the real issue here?
Was he expecting to be nominated in every category possible, just off principle? Guess so.
Meanwhile, footage of Yeezy kicking a heckler out of his show in Houston on Saturday for asking him to take off his Maison Martin Margiela mask surfaced online and has since gone viral.
"Now, you can see my face on the internet every motherfucking day. I came here, I open up a motherfucking mountain… and you tryin' to tell me how to give you my art. Now tell me something, y'all want me to do this show the way I would do this show? Don't fucking heckle me. I'm Kanye motherfucking West."
We really don't get what Kanye is trying to prove these days. He's making himself look like a complete ass!
Be the first to receive breaking news alerts and more stories like this by subscribing to our mailing list.