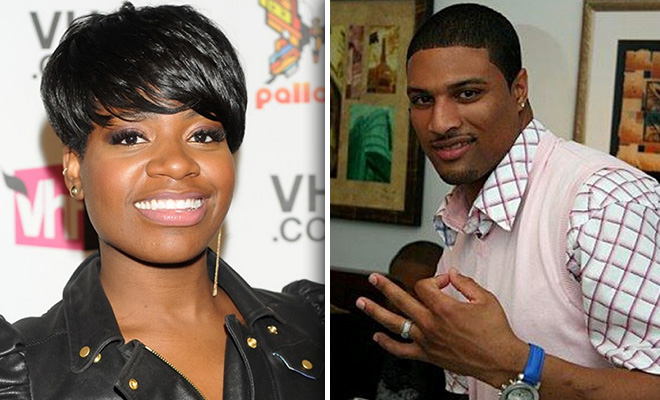 There once was a girl (we'll call her "Fantasia Barrino") who stumbled upon a man that caught her eye.
That man, a manager at a T-Mobile store in Charlotte, NC (we'll call him "Antwaun Cook") was married to a woman (who we'll call "Paula") with children. But that didn't stop Fantasia from getting what she wanted. And she wanted some him. Bad.
So she did what any self-respecting woman in her position would do: she took him away from his family and his home, just so that she could have him for her own.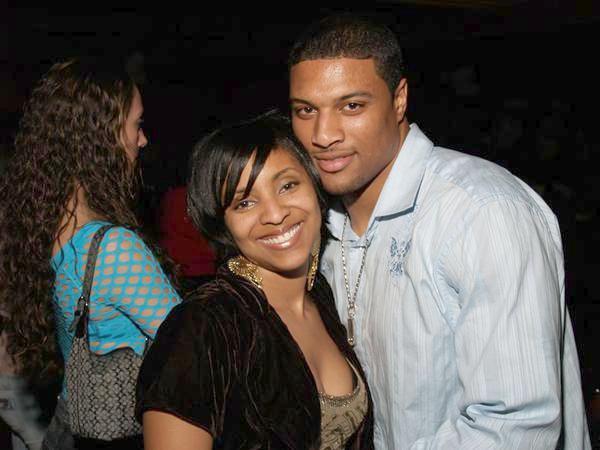 All of this came to light in August 2010, after Paula filed for divorce from Antwaun and filed a $100,000 lawsuit against Fantasia, under allegations that the R&B singer had a year-long relationship with Antwaun, citing North Carolina's alienation of affection laws and basically blaming Fantasia for ruining her marriage.
According to Mrs. Cook's side of the story, Fantasia and Antwaun were dating while she and Antwaun were married, but Fantasia claimed that they didn't start seeing each other until AFTER the Cooks separated.
The month of August 2010 also saw Fantasia — who later admitted to being pregnant (and having an abortion) at least once during her relationship with Cook — being hospitalized following a suicide attempt when she overdosed on aspirin and an unknown sleep aid.
She confirmed the incident in a subsequent VH1 "Behind the Music" interview and denied that it was a publicity stunt, saying, "I didn't care about anything. I just wanted out. At that moment I wanted out. I wanted it to be over with…."
A few months later, in December 2010, a judge ruled in Fantasia's favor, claiming that Antwaun and his wife had already been separated once he and Fantasia began their relationship, and Paula decided against going through with divorcing Antwaun.
In August 2011, Fantasia announced that she was pregnant at a charity concert event in Jacksonville, FL but did not reveal the name of the baby's father.
A month later it was revealed that Mr. Antwaun Cook was her baby daddy, and in December 2011, little Dallas Xavier Barrino was born … and even with the newborn baby, Fantasia and Antwaun still couldn't make things work. Apparently, it just wasn't meant to be…
So, how are things with Fantasia Barrino and Antwaun Cook these days? Not so good.
According to a recent report from Radar Online, Antwaun (who, according to his Twitter bio is now a bail bondsman) has left Fantasia and is now back with "the woman she stole him from in the first place — his wife!"
After splitting with Antwaun Cook earlier this year, RadarOnline.com has exclusively learned he left the American Idol winner to work on his marriage with estranged wife, Paula Cook.

"Antwaun's father passed away the week of Father's Day and they were really close, so since then he's been wanting to work on his marriage," a source close to the situation told Radar. "Technically he's still married to Paula and they're back together now. The only tie he still has to Fantasia is his son, Dallas."

As Radar previously reported, Fantasia thought that having a baby with Antwaun would keep them together. In November 2011, Fantasia testified during a separation hearing between Antwaun and Paula that she had previously been pregnant by him and had an abortion. "She kept this one to keep him," the source told Radar.

"Antwaun and Paula spent Thanksgiving together at his mother's house in Wilmington," the insider revealed, solidifying that they're back together. "And in November they went on a trip together with a bunch of friends to the Bahamas for a birthday. Antwaun doesn't really talk to Fantasia much anymore except about their son."
As one commenter on the site put it, "How you got him is how you'll lose him," which is so true, and it looks like Fantasia has unfortunately learned that the hard way.
Meanwhile, Fantasia's fans have been bashing Antwaun on social media and apparently the comments have gotten to him because he responded with a message on Instagram (along with a photo of him and his "happy" wife, both of which he later deleted), that really made no sense what-so-ever, but here it is anyway: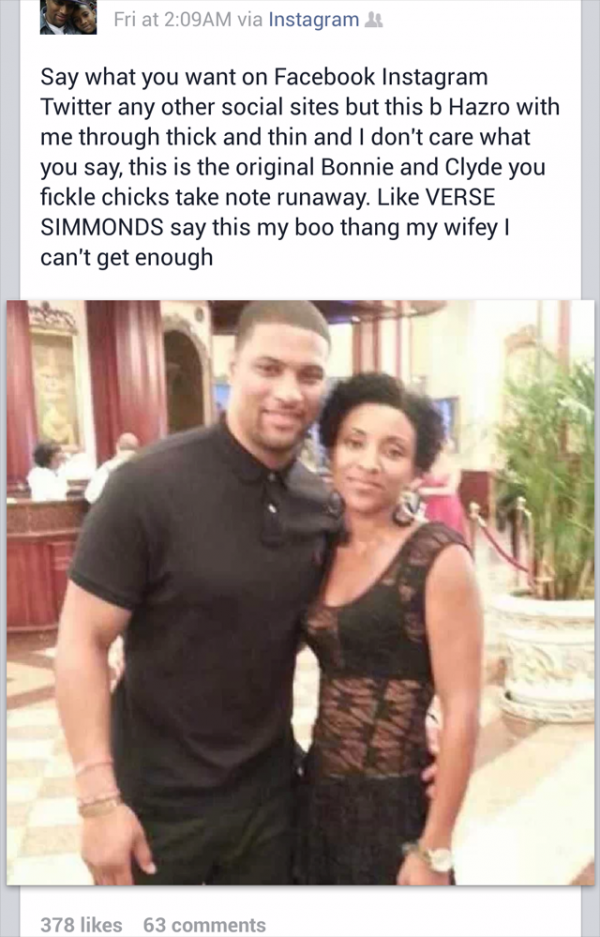 Uhm … OK. Whatever you say, dude…
Be the first to receive breaking news alerts and more stories like this by subscribing to our mailing list.