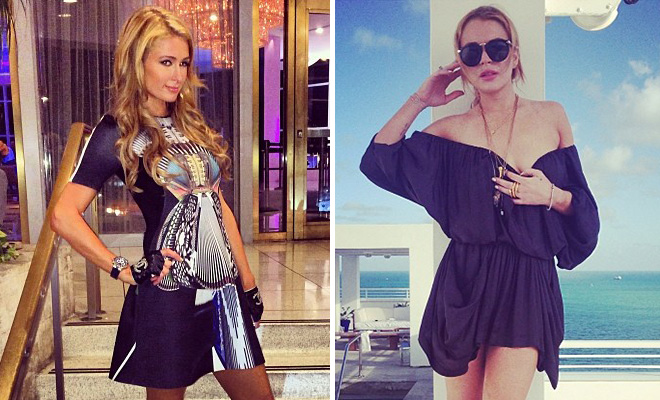 Uh-oh … Paris Hilton is about to open a can of whoop-ass on Lindsay Lohan!
Over the weekend, Paris Hilton's little brother Barron Hilton was beaten and bloodied in an attack at a mansion in Miami, allegedly at the behest of a certain actress known as Lindsay Lohan.
According to "multiple sources connected to the situation," Barron was at a party at a mansion in Miami Friday night (Dec 6) when Lohan — who, up until now, has managed to stay out of the press for bad things since leaving rehab in July — found out that Barron was "talking smack" about her.
Later in the night, Barron was "attacked and beaten to a pulp," and TMZ has a photo of the damage: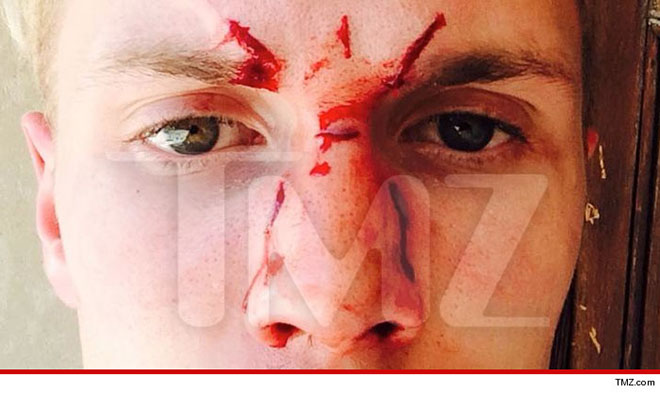 The Hiltons say the attack was ordered as a retaliation by Lohan, and in a now deleted comment, Paris Hilton issued a very not so subtle threat on Instagram to Lohan regarding the attack, per TMZ:
"They both will pay for what they did … No one fucks with my family and gets away with it!!!!"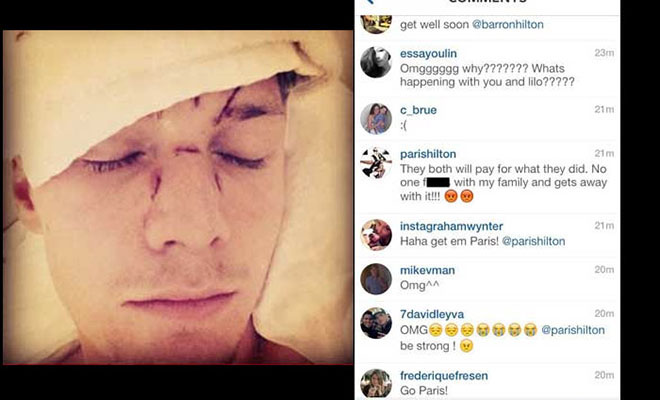 She even added not one, but TWO "hot-headed emoticons to show she means business," TMZ pointed out. And in addition to the Instagram threat, Hilton also retweeted this message on Twitter from her sister Nicky:

Barron reportedly spoke with police after the incident and told the cops that Lindsay orchestrated the whole thing. He said Lindsay came up to him with some guy and yelled at him, "You talk shit about me to my boyfriend, this is what you get!"
As the guy proceeded to pummel Barron, Hilton claims Lindsay was laughing and egging him on.

Cops were called to the scene and interviewed Barron. We're told Barron doesn't know the identity of his attacker but is adamant Lindsay is the person behind the attack.

We spoke to Michael Lohan who insists Lindsay had nothing to do with the attack and had left the mansion BEFORE the fight went down.

Michael claims there are several witnesses — including security guards — who will back up Lindsay's alibi.

Michael says Lindsay was adamant she didn't want to be around any trouble … i.e. drugs, alcohol, violence … and even had people removed from the house before the fight ever went down.

Problem with that alibi is — the video of Barron nearly face-to-face with Lilo outside the mansion … just moments after the fight.
Paris Hilton and Lohan have been at odds for years, ever since Paris' friend Brandon Davis went on that infamous "firecrotch" rant about Lindsay back in 2006:
Be the first to receive breaking news alerts and more stories like this by subscribing to our mailing list.