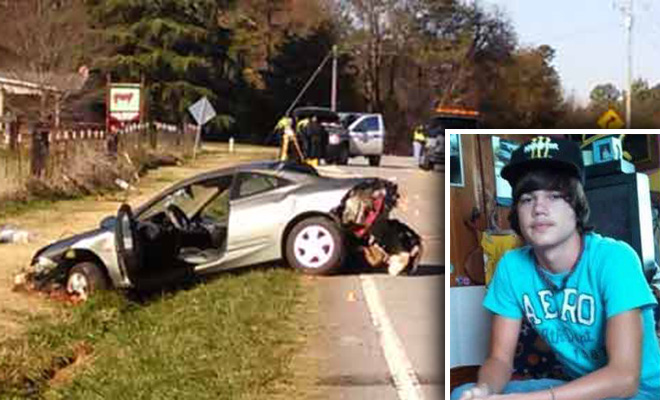 The life of a 14-year-old boy from South Carolina was tragically cut short after a car he was driving flipped during a high-speed police chase the morning right after Thanksgiving.
According to WYFF 4, the wreck happened at about 3:35 a.m. on Highway 24 in Oconee County, S.c. and the victim was identified as Jesse Logan Hannah, a freshman at West Oak High School.
Jesse, driving a 1999 Mercury (with three friends as passengers), reportedly caught the attention of an officer after almost hitting another vehicle when he ran through a stop light at the intersection of Highways 123 and 183.
Westminster Police Chief Dean Awalt explained to News 4 that the officer made an attempt to stop the vehicle, but Jessie continued driving on Highway 24, provoking a high-speed pursuit and reaching speeds ranging from 50 to 90 miles per hour.
Police said Jesse somehow lost control of the vehicle, and it veered off the road and overturned, ejecting three of the four young passengers.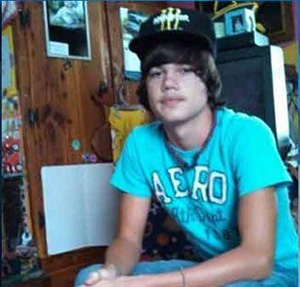 Jesse and two 16-year-old boys were transported to Oconee Medical Center, while another 14-year-old was uninjured.
Jesse was pronounced dead at 4:46 a.m. due to "multiple trauma," according to the county coroner. The two 16-year-old's injuries were said to be non-life-threatening.
The officer involved in the police chase has been placed on administrative leave while an internal probe and investigation by the South Carolina Highway Patrol continues.
"The chase took place on (Highway) 24 until it hit right there near Eva Frank (Lane)," Awalt told WYFF. "We do not have a no-chase policy. We have a policy that gives them certain guidelines that officers have to follow."
Meanwhile, Jesse's family — who says something like this is totally out of character for him — has some serious questions about what happened, like whose car was it, and what was their 14-year-old, non-license-having child doing behind the wheel of a vehicle in the first place?
Hannah's family said they have many questions about what happened because they do not believe the teenager would have attempted to drive someone else's car.

"This wasn't the type of kid he was. He's never been in trouble for anything before except being late for school," Angela Lowery, Hannah's cousin, told WYFF. "He wasn't a daredevil at all. We even tried to get him to drive in a field and he wouldn't even do that."

Lowery said Hannah had been spending the night with friends when the incident happened.

"I think somebody needs to be held responsible for what happened," Lowery said.
A funeral for Jesse Hannah was held Tuesday afternoon (Dec 3) in Westminster, S.C.
Be the first to receive breaking news alerts and more stories like this by subscribing to our mailing list.