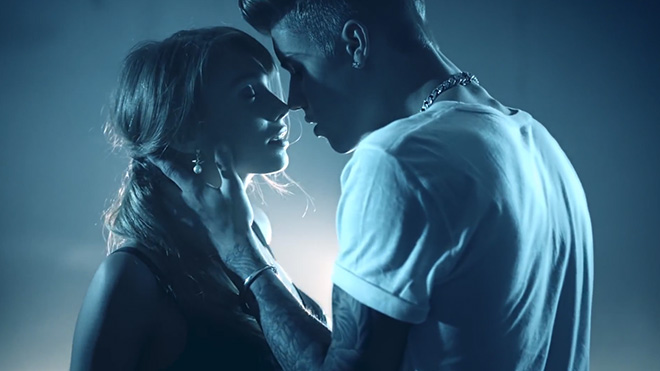 Justin Bieber is all grown up, and he wants us all to know that. Why else would he release this steamy, PDA-filled music video for "All That Matters," his latest single?
Justin previously released a viral video for the song, which was filmed on the Great Wall of China, but this new one is totally different.
In the new version of "All That Matters," Justin shows off his abs, plays the guitar and makes out with a special lady, played by 19-year-old model Cailin Russo, who talked about her experience with Cosmopolitan Magazine.
"Kissing [Justin] was nice — I got butterflies and I do still to this day," Russo told Cosmo. "After the shoot wrapped it felt so surreal, I even got a speeding ticket after the shoot because I was on such a high. I guess you could say I wouldn't mind doing it again."
She added that Bieber "smelled really nice" and had "really fresh breath" all day, which is good news, especially for her.
WATCH JUSTIN'S NEW "ALL THAT MATTERS" VIDEO ABOVE
Be the first to receive breaking news alerts and more stories like this by subscribing to our mailing list.