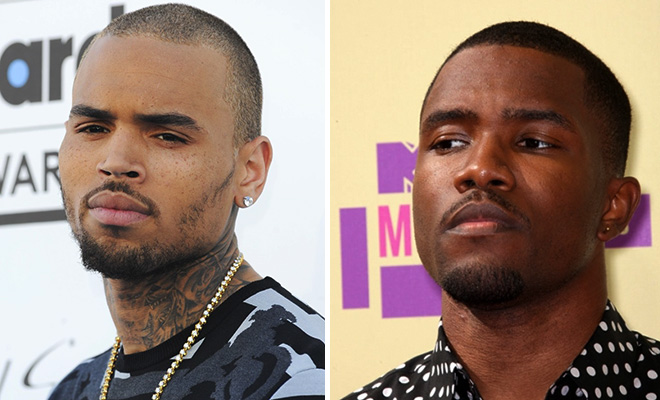 Frank Ocean … please come get your cousin! (LOL)
If having to go to rehab isn't enough to calm Chris Brown down, maybe a $3 million dollar lawsuit will do the trick.
As we previously reported, Breezy is being sued by Frank Ocean's cousin Sha'Keir Duarte over the brawl that took place between the R&B singers earlier this year outside of a studio. But what we didn't know was how much this guy is asking for "damages."
In new court documents that were filed by Duarte and obtained by TMZ, Frank Ocean's cuzzo claims that he was brutally beat down by one of Chris' goons and a bodyguard. For what he considers "damages," Duarte wants Brown to cough up a whooping $3 million dollars.
A list of the damages are below:
-$1,000,000 for pain, suffering and inconvenience
-$1,000,000 for emotional distress
-$1,000,000 for punitive damages
-plus, another $60K for medical expenses
So that's $3,060,000 to be exact.
Of course Breezy — being the "fighter" that he is — isn't taking this battle lying down.
Last month, Brown filed a counter-suit against Duarte and denied all claims that he and his crew aggressively attacked Ocean and others. In fact, Chris claims Sha'Keir was the one who provoked the fight and it was him throwing the punches.
Frank Ocean's cuz is out of his mind if he thinks he's about to get $3 million over a simple ass whooping though. He should get his butt kicked for even filing this exorbitant lawsuit!
Be the first to receive breaking news alerts and more stories like this by subscribing to our mailing list.