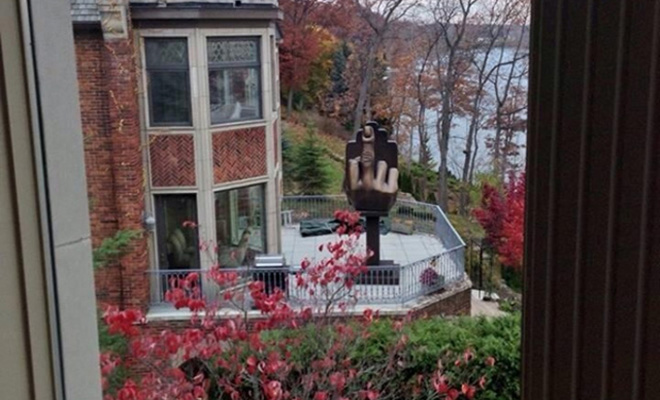 A Michigan man has gone the extra mile to prove a point to his ex-wife and her new boyfriend.
Alan Markovitz, a wealthy Detroit strip club owner, moved in with his 17-year-old daughter (from a previous relationship) into a house next door to his ex-wife and, and placed a 12-foot high bronze statue of a middle finger on his back porch.
The statue is placed so that it directly faces what appears to be a back window in her home, and it even has a spotlight that shines on it at night.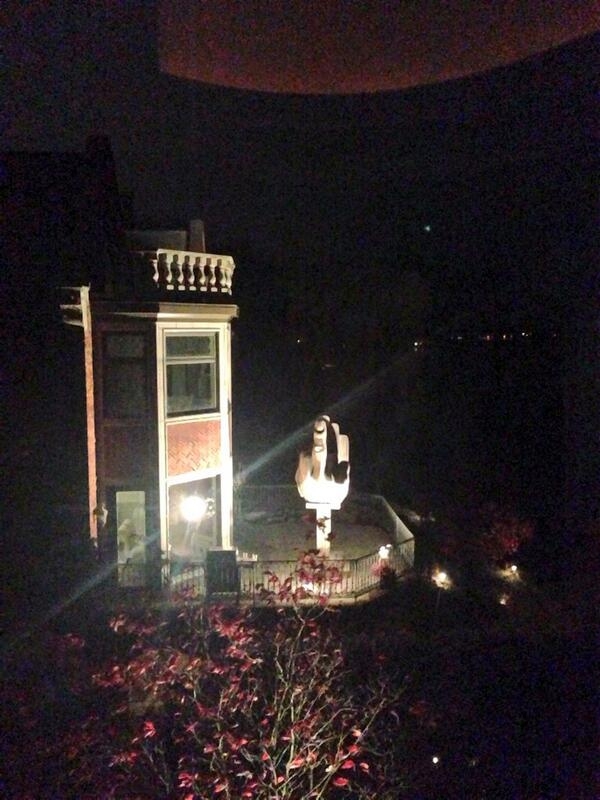 "It's hard for me to enjoy my baths now because my fav tub is in my moms bathroom which faces out towards tif and alans house," The daughter of Markovitz's ex wife wrote in a tweet obtained by Gawker, complaining about the enormous middle finger.
Many would assume the giant middle finger statue to be for Markovitz's ex-wife, but according to Deadline Detroit, he claims that it isn't about her, but more of a message to her new boyfriend.
"I'm so over her," Markovitz said. "This is about him. This is about him not being a man."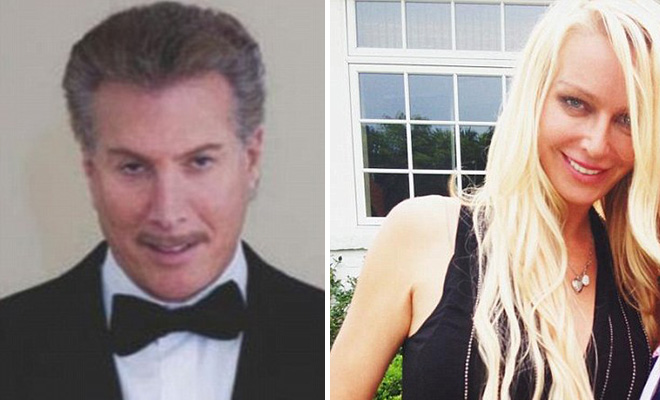 The reason Markovitz and his wife, a native of Slovakia, divorced in the first place was because she was cheating on him with someone else, presumably this new boyfriend she just moved in with.
"He broke the Man Code. He's a total freakin' asshole," Markovitz says. "Real men don't do that to another guy."
Be the first to receive breaking news alerts and more stories like this by subscribing to our mailing list.