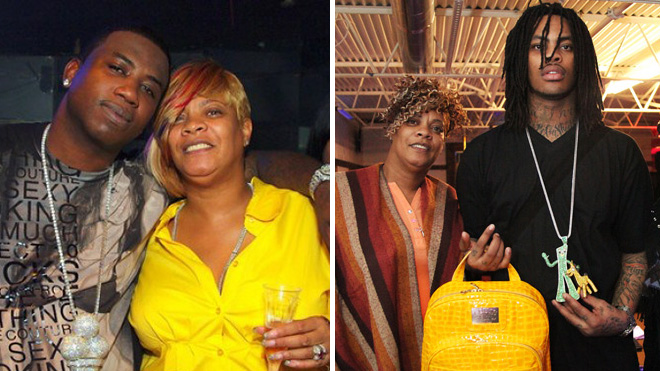 If there was any chance of Gucci Mane and Waka Flocka Flame reconciling, it's been completely thrown out the window now.
According to filed documents that have been obtained by TMZ, Gucci is suing Waka Flocka and his former manager (who is also Waka Flocka's mother) Debra Antney for allegedly stealing his money and sabotaging his career.
In other words … Gucci Mane got pimped.
According to the suit, Antney and Waka released Gucci's music and collected royalties without his permission … and Antney made herself CFO of Gucci's corporation without his knowledge.

Gucci claims Antney regularly took more than the usual manager's fee of 20%. As a result, Gucci says he's lost money, his reputation … and all he's got left are some serious tax issues.

The Ice Cream Man is suing for fraud, racketeering, and conspiracy … and wants the courts to freeze Waka and his mom's assets. Oh, and he wants a ring and chain returned that he claims Waka's mom stole from him.
That damn Gucci Mane. If he isn't calling out nearly every celebrity and making up pointless lies on Twitter, he's filing lawsuits on his former BFF.
We thought you were a "goon," partna? How'd you let Deb and Waka pimp you? SMDH…
Be the first to receive breaking news alerts and more stories like this by subscribing to our mailing list.