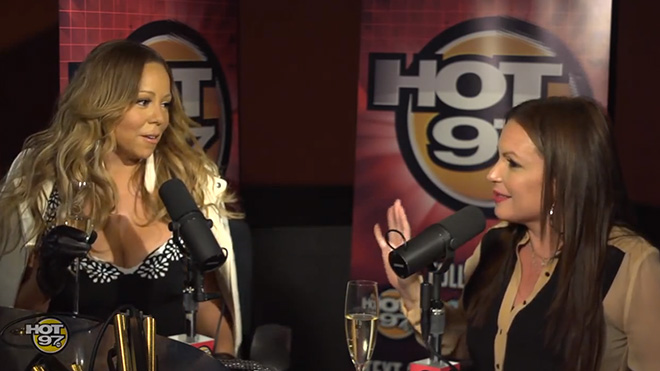 Mariah Carey still has hard feelings toward Nicki Minaj after working with the YMCMB rapper on "American Idol"
While sipping champagne on Hot 97's "The Angie Martinez Show," Carey made it clear that she hated being a judge on "A.I." and compared working with Minaj to working in Hell with Satan.
"Honestly I hated it. I was led to believe — I was the first person signed on," Carey told Martinez. "Heaven forbid I look like I'm saying something negative, but honestly I thought it was going to be a three-person panel. They gave me a nice dangling monetary moment. I was like, okay, Randy Jackson will be there, I've known him forever. This isn't a big deal. This will be nothing. But it wasn't that. It was like hell. It was like going to work every day in hell with Satan."
During her visit, Carey also spoke on her new single "The Art of Letting Go", motherhood, being married to Nick Cannon, and her new album produced by Jermaine Dupri (who was also in the studio during the interview). She also revealed her two children will be on the album as well.
WATCH THE FULL INTERVIEW AT THE TOP!
Be the first to receive breaking news alerts and more stories like this by subscribing to our mailing list.