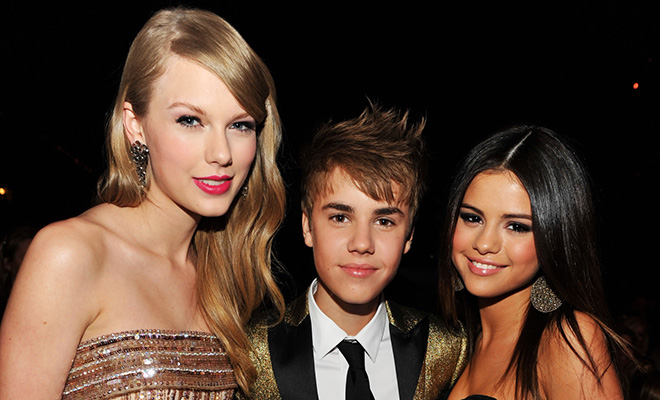 For the past few weeks, Justin Bieber has been releasing new music every Monday a series he calls "Justin Bieber's #MusicMondays" to gear his fans up for the release of his new movie "Believe" this December and this week was no different.
Following last week's Ice Cube-sampled "Bad Day," the teen heartthrob dropped a new one early Monday morning (Nov 11) called "All Bad," in which JB sings about trying to clean up his bad boy reputation and convincing his girl that he is, after-all, a good guy.
The track is also rumored to be a diss towards Taylor Swift, who allegedly urged Bieber's ex-girlfriend Selena Gomez against getting back together with him on multiple occasions.
I think Justin was shading Taylor in #AllBad

— ¯_(?)_/¯ (@IKidrauhlic) November 11, 2013
Here's a quick excerpt of the lyrics:
It's another, if it ain't one thing
Instigators, like pouring fire on propane
The wrong thing, they be worried about
Ooh, you know females
And how they like to run their mouths

Wanna be, wanna be, just like, talk like, you
(like you) you (like you)
Misery, misery, best company
Don't let them change your mood

They try to get at me (They try to get at me)
Behind your back (your back, your back)
Tryin' to tell me that I'm just like the others
But I ain't all bad

Wanna be, wanna be everything I ought to be to you (to you)
Envy, envy, same thing as jealousy
Jealous of you
That's what they do
LISTEN TO THE SONG HERE: