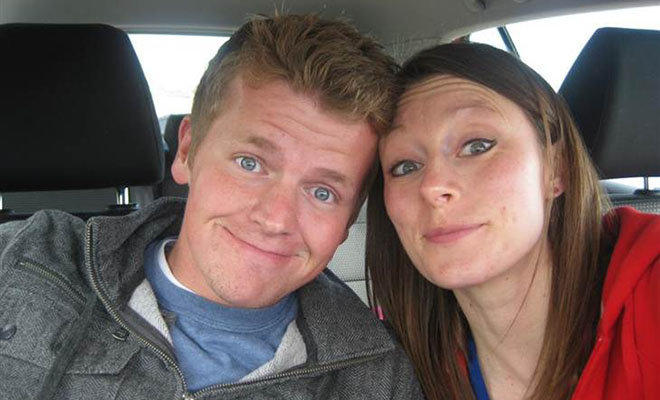 A man who got married and decided that marriage wasn't for him wrote about it in a blog post titled "Marriage Isn't For You" that has captured the attention of the Internet.
27-year-old Seth Adam Smith has been married for less than two years, and within that time, he's learned a lot about this so-called thing called marriage:
"A true marriage (and true love) is never about you. It's about the person you love–their wants, their needs, their hopes, and their dreams. Selfishness demands, 'What's in it for me?' while Love asks, 'What can I give?'"
Smith writes in the post that he and his wife Kim met back when they were in high school, and they were friends for at least 10 years before they got married.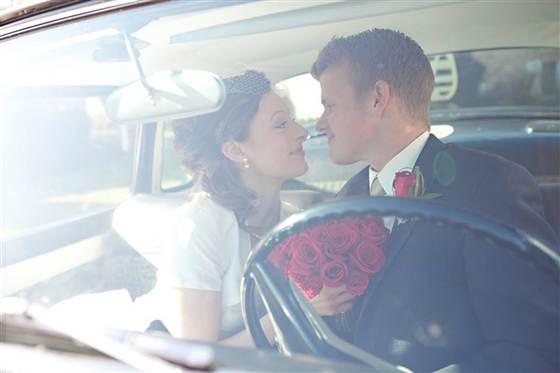 In the post, Smith also admits to having concerns before marrying Kim. He mainly wondered if they were both ready to take such a huge step, so he went to his father for advice. He wrote:
My dad giving his response to my concerns was such a moment for me. With a knowing smile he said, "Seth, you're being totally selfish. So I'm going to make this really simple: marriage isn't for you. You don't marry to make yourself happy, you marry to make someone else happy. More than that, your marriage isn't for yourself, you're marrying for a family. Not just for the in-laws and all of that nonsense, but for your future children. Who do you want to help you raise them? Who do you want to influence them? Marriage isn't for you. It's not about you. Marriage is about the person you married."

It was in that very moment that I knew that Kim was the right person to marry. I realized that I wanted to make her happy; to see her smile every day, to make her laugh every day. I wanted to be a part of her family, and my family wanted her to be a part of ours. And thinking back on all the times I had seen her play with my nieces, I knew that she was the one with whom I wanted to build our own family.

My father's advice was both shocking and revelatory. It went against the grain of today's "Walmart philosophy", which is if it doesn't make you happy, you can take it back and get a new one.
Without going into detail, Smith said that he had recently caused his wife pain, yet she still showed him love and reacted to the situation with a great deal of compassion:
Some time ago, my wife showed me what it means to love selflessly. For many months, my heart had been hardening with a mixture of fear and resentment. Then, after the pressure had built up to where neither of us could stand it, emotions erupted. I was callous. I was selfish.

But instead of matching my selfishness, Kim did something beyond wonderful—she showed an outpouring of love. Laying aside all of the pain and aguish I had caused her, she lovingly took me in her arms and soothed my soul.

I realized that I had forgotten my dad's advice. While Kim's side of the marriage had been to love me, my side of the marriage had become all about me. This awful realization brought me to tears, and I promised my wife that I would try to be better.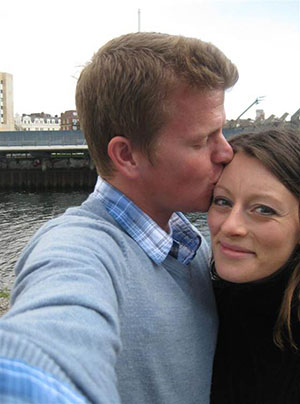 The blog post, which went viral within days and has been viewed at least 4 million times, came after the pair hit a rough patch a few weeks ago, Smith told the Deseret News.
The couple had relocated to Tampa, Florida for Kim to go to grad school, and Smith said he started to "withdraw from her and pusher her away" after she got tied up with school.
"Kim and I were going through a rough patch, a real rough patch there because of her grad school and moving to Tampa, and her being involved in grad school so much. Because of that, I started to withdraw from her and push her away, and, like it says in the article, it all came to a head. Emotions erupted — and I say it was some time ago — it was two weeks ago. This article was sort of cathartic; it was getting over it all."
Smith said in an interview with TODAY.com:
"Writing this post was the capstone of everything I'd been learning … Hopefully someone going through a similar experience…will be able to turn around their relationship. That was my hope."
Read Seth's full "Marriage Isn't For You" post here
Be the first to receive breaking news alerts and more stories like this by subscribing to our mailing list.