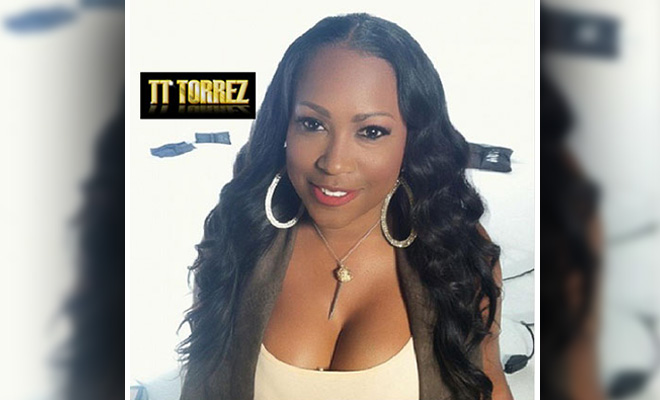 After years of struggling with both mental illness and addiction, Maia Campbell is doing all that she can to maintain sobriety and peace of mind.
The actress has been hard at work at rejuvenating her career and has even revealed plans to follow in her mother, author Bebe Moore Campbell's, footsteps and release her own book.
Meanwhile, she's tending to her 12-year-old daughter's burgeoning acting career. I had no idea Maia had a kid, but she lost custody years ago due to her behavior.
Now that she's committed to correcting past troubles, she is enjoying a greater presence in her kid's life.
Speaking with iPower Richmond's TT Torrez, Maia shared:
"Right now I'm just supporting a comeback. I wrote a book. I had to find myself again because [of] changes in my life. I had a daughter, I had a little girl, she's growing up now. So I had to grow up and I couldn't just remain a little girl on TV forever.

"I have a daughter now and I have to set an example. That was what got me grounded in [trying to do] better. I had to live my life differently. I had to change the way I was living my life."
On her daughter:
"She wants to be an actress and she's done some Disney commercials recently and some other acting and some videos on YouTube. She doesn't listen to any other people as far as management [is concerned]. She's listening to her father. And she doesn't have any agent yet.

"She's not exactly on a show because she hasn't gotten the training yet. When she gets the training, she'll probably pop onto something a little more lucrative…And I'll be proud to sit by her and support her. The best thing I can do is stay working, and stay on the right path, and stay away from all of that stuff."
On her past:
"I've made some mistakes. I had to make a turnaround in my life. This is my new expression to the world and this is my comeback and this is my moment. This is my chance to say, 'This is what God made of me and I'm still worthy.' If I was a one hundred dollar bill, and I was all messed up, someone would clean me up and use me. I'm still worth something!"
Be the first to receive breaking news alerts and more stories like this by subscribing to our mailing list.