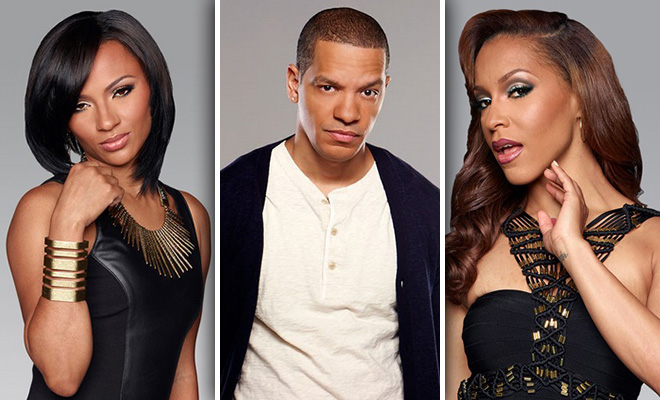 The fourth season of "Love & Hip Hop" New York premiered on VH1 last night, and those of us who stan for the (much more interesting) "Love & Hip Hop Atlanta" immediately noticed something familiar about Peter Gunz and his harem of women.
You may remember Peter Gunz from the previous season of LHHNY when he advised Rich Dollaz on mixing business with pleasure when it came to his relationship with Erica Mena, and now that Gunz is an official cast member on the show, it seems like he's thrown his own advice out the window.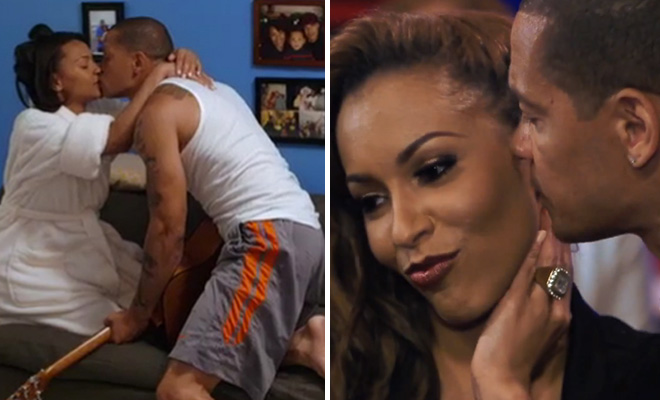 Not only is the rapper turned music exec, known as one-half of the Hip Hop duo Lord Tariq and Peter Gunz, messing around with his artist Amina Buddafly (going against everything he told Rich last season), but he also has a longtime girlfriend (Tara Wallace) at home raising the two children they have together.
If that storyline sounds familiar to you at all, it's because the first season of "Love & Hip Hop Atlanta" basically centered around the love triangle involving Stevie J, his baby mama Mimi Faust and his new girlfriend/artist Joseline Hernandez.
So, in essence, Peter Gunz is Stevie J, Tara is Mimi and Amina is Joseline; and it doesn't seem to be a coincidence either because everyone on Twitter noticed it too:
So I guess Peter Gunz is the "Stevie J" of this NY season …

— Rob Manuchi (@RobManuchi) October 29, 2013
Peter Gunz done took it upon himself to be the Stevie J of the season

— illuminaTayy™ (@_TayyXO) October 29, 2013
Lol Peter Gunz is the Stevie J of #LHHNY

— I ? Girls Who Ride? (@_MrNastyTyme) October 29, 2013
Peter Gunz and Amina is about to be Stevie J and Joseline.. And the other chick is MiMi.. I see it already. #LHHNY

— Nov 9th is Heedy Day (@AmthaFknMONSTA_) October 29, 2013
Peter Gunz swear he Stevie J . . . Selling all types of Dreams and Nightmares . . .

— DJ Akademiks (@IamAkademiks) October 29, 2013
"My heart is torn between these two amazing women," Peter Gunz can be heard saying in the show's fourth season opener.
And while Amina knows that she's the "other woman," she still wants Peter to be hers and hers alone.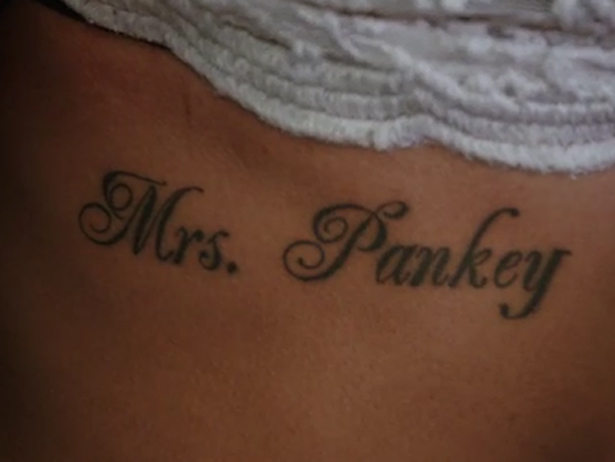 The chick even has "Mrs. Pankey" (Gunz' real last name) tattooed on the side of her damn stomach! How crazy is that?
Almost as crazy as this statement she made on Monday night's episode:
"We've been together for a year now… I just want him around more, I want him with me, is that too much for a girl to ask for?"
Well, seeing as how you're "Mrs. Pankey" now and all … guess not.
Meanwhile, this is probably what Stevie J was thinking while he was watching the show: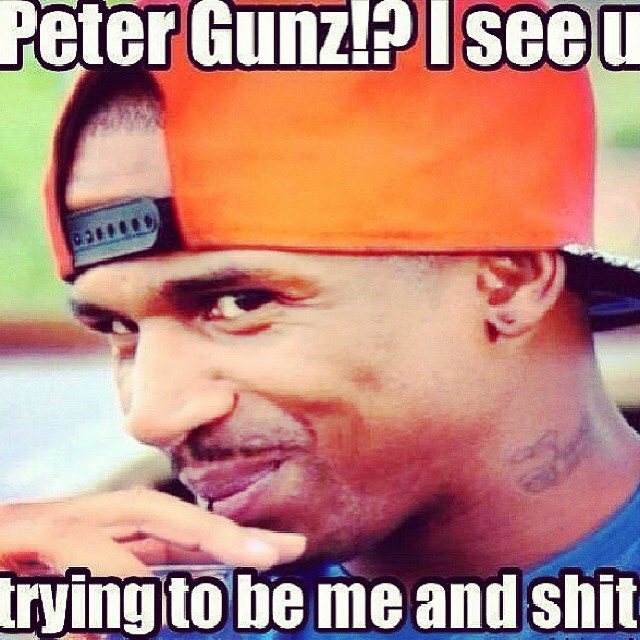 Be the first to receive breaking news alerts and more stories like this by subscribing to our mailing list.