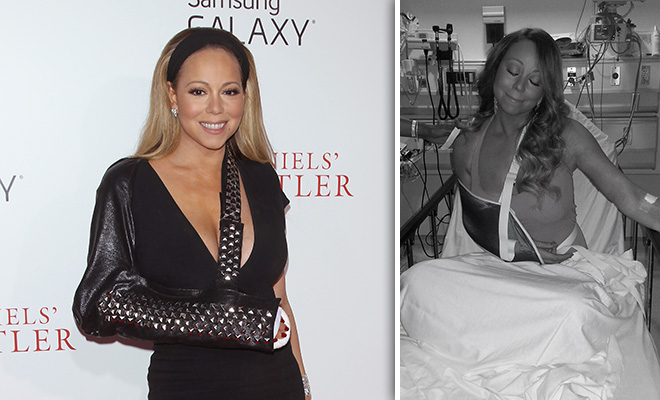 Mariah Carey is known for many things, but being understated is not one of them…dahling.
However, in an interview with Extra's A.J. Calloway, the singer says she downplayed the severity of her recent injury.
The big voiced diva explained, "I dislocated my shoulder, my ribs. There was nerve damage. It was very serious and I downplayed the seriousness of the situation."
She went on to state, "We are almost at a place where it's a 100 percent better, but you can't really rush it. It is what it is."
The subject of her upcoming single, "The Art of Letting Go" came up.
On that single, which premieres on Nov. 11 via Facebook, Mimi said, "I want my fans to understand this is for them; for them to hear this song and know that it means something. I would only hope people who are not fans will feel something from it, too."
See the clip below:
Be the first to receive breaking news alerts and more stories like this by subscribing to our mailing list.