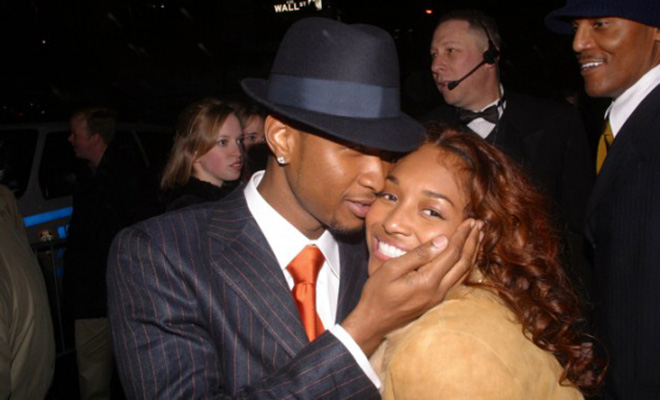 TLC has a VH1 movie to promote, so I shouldn't be surprised that Chilli is entertaining questions about a man she dated a smooth decade ago.
Speaking with Us Weekly, Chilli dismissed any lingering doubts that Usher was singing about her on his 'Confessions' album.
Chilli explained:
"We were together when he recorded that album. All of those songs on Confessions, that was about Jermaine Dupri's situation. Usher was just singing it. But people kind of bought into it, it was just the timing of our breakup when the album came out.

"So people assumed that album was about us, but it was not. And Usher and I weren't oil and water. We broke up because I guess it was that time or whatever," she added wistfully: "he was that real love for me."
As for why it ended:
"In any relationship, even when it came to my relationship with Usher, when it was time to make a move, I had to do that. I don't care how much my heart was hurting, sometimes you're just supposed to be with people for a reason and it's not always a lifetime. Even if you want it to be, it just doesn't work out that way.

But I'll always love him, forever, because he was my first adult love, a real love. But we're cool, we're really cool. There's no hard feelings, nothing like that. It's all good."
As for the relationship that followed with ex-wife, Tameka Raymond:
"I didn't have anything to do with it and I was very far away from it. I wasn't a part of any of that kind of stuff. Our relationship was never like that. That's his story."
In other words, "I (and everyone else in the world for that matter) told him not to marry that crazy woman, but oh well…"
Be the first to receive breaking news alerts and more stories like this by subscribing to our mailing list.