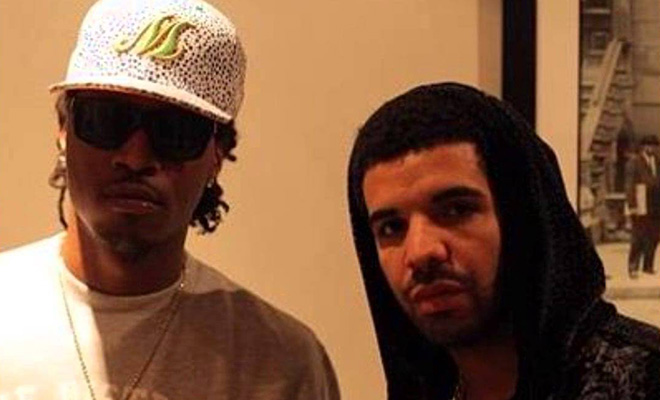 Once again, Drake has decided to ruin my life, or at the very least, my Monday.
One of the main reasons I decided to buy tickets to Aubrey's upcoming tour was due to its strong supporting acts: Miguel and Future.
Do you know how long I've been waited to bop around like a damn fool shouting "TONY MONTANA?!" Now I have to wait even longer.
To be fair to Drake, though, I can't completely blame him for getting rid of Ciara's boyfriend.
In a recent interview with Billboard magazine, Future said, "Drake made an album that is full of hits but it doesn't grab you. They're not possessive; they don't make you feel the way I do."
However, Future's managers reportedly argued with the magazine that the quotes were off the record and taken out of context. They were edited out of the piece, but were still floating around on the Twitter.
Page Six says Future was fired, but negotiations "started to bring him back late last week."
However, Future bailed for good once Drake's camp demanded he take some financial concessions. In other words, a financial spanking.
Future was set to earn $40,000 from each show and will reportedly now file a lawsuit this week against Drake for lost wages, which is about $1.5 million.
Someone owes me a discount on my tickets, though.
Be the first to receive breaking news alerts and more stories like this by subscribing to our mailing list.