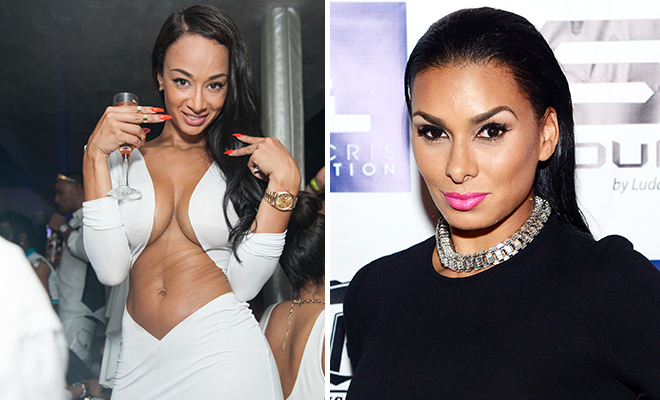 For those of us who watched Laura Govan on Basketball Wives: LA, we're used to her being a jackass.
We're also used to one particular diss she likes to toss in the direction of the reality show's real star, Draya Michele: The show is more about "hoes" than actual wives.
Last week, Laura — a former (FORMER!) "Basketball Wives" star herself — threw shade at the ladies of both of the franchises, stating that although the reality series is called "Basketball WIVES," there are a bunch of "hos" on the show instead.
She said her beef was specifically with the show's creator Shaunie O'Neal: "I feel like she didn't keep [the show] in the basketball creed," Laura explained. "She shoulda kept 'Basketball Wives,' basketball wives … She shoulda kept 'Basketball Wives,' basketball wives."
Here's the thing, though: Laura Govan is nobody's wife. In fact, at one point the man she has several kids wife threw her and the kids out of his home and she had nowhere to go. You know, just like how a man does his "hoes."
What I love about Draya is that she will pop back. She was spotted at the book party for co-star Jackie Christie's new literary masterpiece, Sexual Relations: A His & Hers Guide to Greater Intimacy.
When asked about Laura's comment, Draya quipped in response, "She's not on the show anymore so … it is what it is."
Indeed it is.
Meanwhile, Draya's co-stars and actual basketball wives, Malaysia Pargo, and new cast member, Brandi Maxiell, gave their opinion about Govan's comments and they both sounded very #TeamDraya.
Get it over, Govan sister.
Check out the clip below:
Be the first to receive breaking news alerts and more stories like this by subscribing to our mailing list.