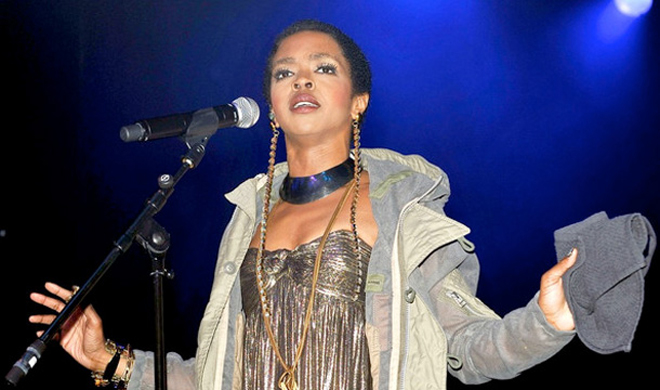 Lauryn Hill may be out of prison, but she's not technically done serving her time for tax evasion.
In addition to three months in jail, which she just wrapped up, Lauryn is supposed to be confined to her home for three months. Instead, she's going to get a bit of a break between Nov. 15th through Dec. 31st to tour.
You see, there ain't nothin' goin' on but the rent, plus the holiday shopping season is upon us. Then again, based on that awful new song of hers called "Consumerism," she might be passing out lumps of coals to people in honor of the struggle.
In any event, L-Boogie asked the judge to give her a pass on her house arrest so she could tour. The judge agreed, so fans can soon expect to hear about tour dates.
She will be on a tight leash, though. According to TMZ, "prison officials will still keep tabs on her — she'll have to run all the details — dates, cities, hotels — past her probation officer."
As soon as the clock strikes midnight, Lauryn must be back at her home to finish the rest of her sentence. I would say she's like the pumpkin from Cinderella, but Lauryn seems much more like a rotten piece of grapefruit.
It's quite impressive that after all this time, people are still willing to pay to see Lauryn Hill show up six hours late and sing songs that sound like they were remixed by acid and misplaced anger.
Be the first to receive breaking news alerts and more stories like this by subscribing to our mailing list.