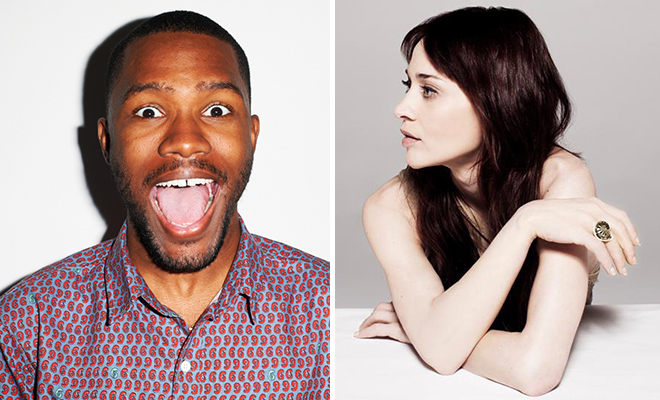 In a new interview with Pitchfork, Fiona Apple revealed that Frank Ocean was originally tapped to do the Chipotle commercial that she ultimately lent her vocals to.
If you haven't heard her hauntingly beautiful cover of "Pure Imagination," you can check out the clip below. As much as I love Frank Ocean, Fiona's interpretation of that song cannot be touched. I love that bad nerves-having woman. Just love.
Maybe you can do the next one Frank. Or you know, do some other high brow chain restaurant. Maybe Umami Burger or something. I would've said Chick-fil-A, but you know, that whole gay thing. Or gay-ish thing. Whatever, you get what I mean.
Check out the excerpt of Fiona Apple explaining how she ended up doing the gig and not Mr. Ocean below.
Pitchfork: You recently covered "Pure Imagination" from Willy Wonka for a Chipotle commercial, which seems out of character. How did that happen?

FA: Chipotle was in a big rush and they initially wanted Frank Ocean, but he screwed up his voice. And they wanted to use "Pure Imagination", a song I wanted to do in a show when I was 18 but was too afraid to. I didn't want Gene Wilder to be upset about that song being sung by some idiot. I thought that I had the best chance of doing it well. This is the absolute truth: The only person that I care what they think of the Chipotle commercial is Gene Wilder.
And here's her gorgeous cover of "Pure Imagination":
Be the first to receive breaking news alerts and more stories like this by subscribing to our mailing list.