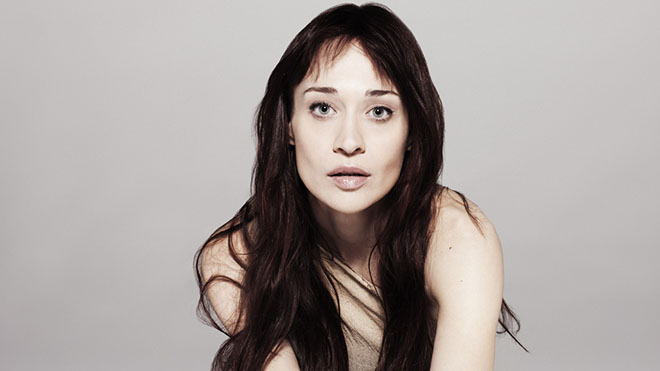 Last week, Fiona Apple broke down during a Portland concert after a fan shouted at the singer to "get healthy!"
The Grammy-winning songstress reportedly had the woman removed before barely getting through her next number and leaving the stage. The show then came to an abrupt end.
News of the incident has been rampant, sparking a debate about the constant criticism of the female body. It also reminded many that Apple was one of the first public figures to publicly discuss having an eating disorder, which she did in a 1998 interview with RollingStone.
Now the singer is touching on what happened during Thursday's show in a discussion with PitchFork and the 36-year-old is standing by her decision to walk off stage.
"At this point, emotionally, it doesn't get easier to hear those criticisms — but it gets easier to be resolute about my reaction to it. Which is just: 'Go ahead and call me ugly, call me skinny, call me crazy and speculate as much as you want, but not at a show,'" she said. "I don't think that there's anything melt-downy about that. I don't have any problem getting angry at someone who insults me in the middle of a show."
According to Sterogum, the fan shouted, "Fiona, get healthy! We want to see you in 10 years. I saw you 20 years ago and you were beautiful."
That certainly didn't sit well with Apple, who understandably isn't fond of the constant attention her appearance has gotten over the years. Apple continued:
"It's a sensitive subject because it's not something that should be talked about, because there is nothing wrong with me. I'm healthy and I shouldn't even have to say any of that.

"What makes me unhealthy and puts me in danger is that kind of scrutiny itself. It's the same as being bullied at school, and just because you're getting older, it doesn't mean that you aren't hurt by it. You could make anybody cry if you told them that they're ugly.

"She hurt my feelings. I don't think what I look like is relevant. And by the way, this whole 'unhealthy' thing has me baffled. It's really confusing to me why anyone would have an opinion about that. And [the heckling] just takes you out of [the live performance].

"People around me try to tell me that's not going to happen, but it always happens. It's really disappointing. I can't laugh—I'm an emotional person. And I'm just very sensitive about that. Many people are, not just women. The heckler said, 'I saw you 20 years ago, and you were pretty.' That's just rude, and I don't want her there anymore because it's my stage, you know?

"I got very angry. But I'm going to try and be more prepared for that. I'm assuming that people are going to start to say those kinds of things just to egg me on now. Those people are going to have to leave if they interrupt me. I need to be able to do my job."
The singer is currently on tour with Blake Mills for her most recent album "The Idler's Wheel."
Be the first to receive breaking news alerts and more stories like this by subscribing to our mailing list.