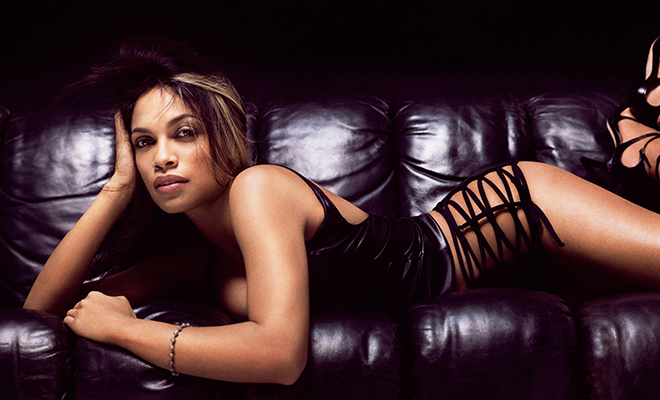 Given that Rosario Dawson is an international sex symbol, it may come as a surprise to some that she didn't start having sex until she entered her twenties.
The actress, who began acting at the age of 15, sat down with Huff Post Live to discuss her career — including her first film "Kids" — and revealed that despite the film's adult themes, she was far from the oversexed teen she portrayed in the controversial flick.
"I got spotted on the street. I auditioned. I worked on it for four days," the 34-year-old said.
Anyone's who's seen the film knows it's hard to take. The Larry Clark drama centers on a group of teens, who abuse drugs and have unprotected sex. Yet for Dawson, life didn't imitate art.
"I didn't even have sex until I was 20," she said. "My mom was a teenage mom, I was deathly afraid of being a teenage mom."
Films like "25th Hour" and "Rent" established the star as both sultry and talented. She's also proven to be socially conscious and outspoken, lending her support to causes like Voto Latino and women's events like V Day.
Her recent candidness regarding her sexuality is refreshing though, considering the fact that waiting to have sex is often viewed negatively.
WATCH HER FULL INTERVIEW HERE:
Be the first to receive breaking news alerts and more stories like this by subscribing to our mailing list.