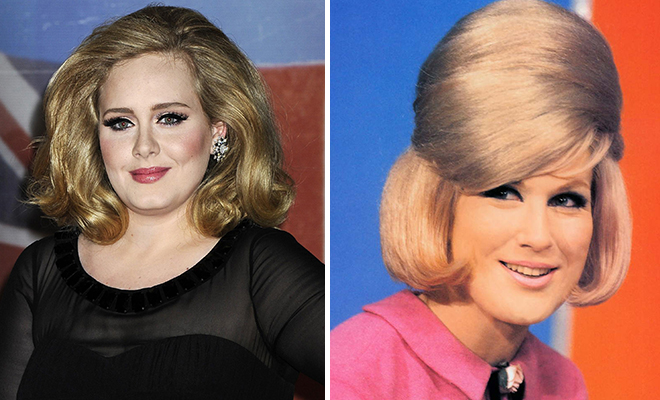 Adele may be adding actress to her list of gigs. According to The Daily Star, the 25-year-old singer-songwriter, top seller and new mama has accepted the offer to portray British soul singer Dusty Springfield in an upcoming biopic.
I don't know if the world needs another biopic, but what does it matter? We're all going to see it if Adele is in it.
Yes, according to the publication, "Adele is attached to a project, but it's in the early stages of development."
So like, producers, give them lots and lots of money. Adele is in the movie: money, money, money.
For those unfamiliar with Dusty Springfield — self-included — she was a big singer in the 60's and known for hits like "Son of A Preacher Man." This is the part where you go, "OH, YEAH, I KNOW THAT ONE!" Yes, I do, too.
She died in 1999 at the age of 59. Whew. Too young.
In other "Adele is about to win an Oscar" news, she is also reportedly set to appear in another movie called The Secret Service. Set for release in November 2014, the rumored cast includes David Beckham, Lady Gaga and Taylor Swift.
Be the first to receive breaking news alerts and more stories like this by subscribing to our mailing list.