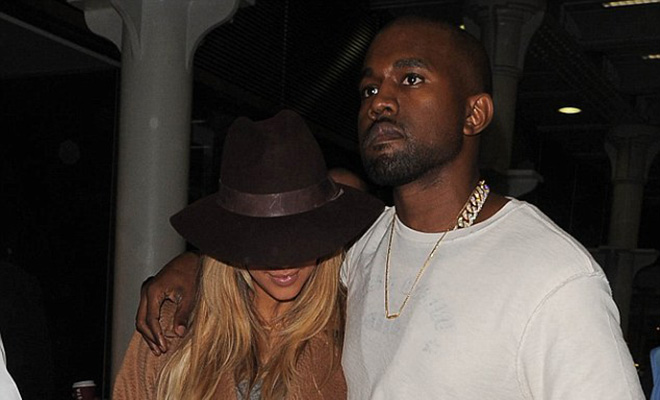 Notorious paparazzi hater Kanye West had yet another run in with a paparazzo, only this time he didn't completely snap, crackle, and pop off.
While with his girlfriend and baby mama, Kim Kardashian, Kanye attended Paris Fashion Week festivities. The two were spotted outside entering a venue and Kanye hopped out of the car and made it clear that you can snap a shot, but don't do the most and get popped.
Sensing the photographer was on his act right, Kanye proceeded to pay the man a compliment.
Don't ask questions, just take the video. Don't do like the L.A [paparazzi]. I like how you guys move out here. You got total respect for yourself. You have respect for the people that you're photographing. You also take time off at eight o'clock. You're not around people's houses. I just really appreciate and respect that. And I understand that you have to make a living. Let me shake your hand. I appreciate that.
I'm not so sure that Parisian photographers are necessarily less intense than those in L.A. After all, they were held culpable in the fatal car accident of Princess Diana.
Instead of yelling at them all the time, maybe Kanye West can reach out to stars like Halle Berry and Jennifer Garner who are fighting to create laws that protect stars — particularly celebrity kids.
In the meantime, you can check out the video below:
Be the first to receive breaking news alerts and more stories like this by subscribing to our mailing list.