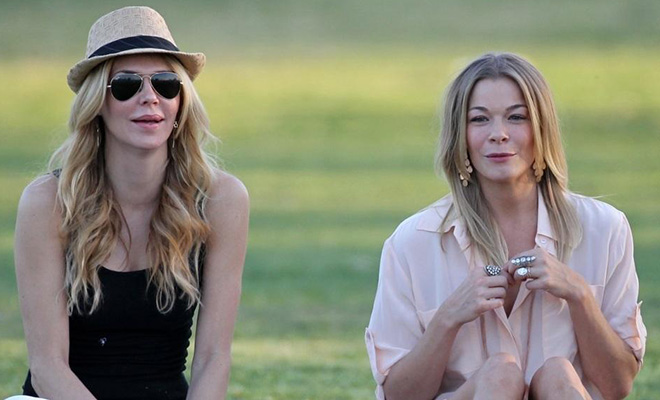 It's common knowledge that Brandi Glanville and LeAnn Rimes don't get along. After all, Rimes and Glanville's husband Eddie Cibrian began having an affair while the two of them were still married.
But as Glanville tells Bethenny Frankel in a new episode of her talk show "Bethenny," much of her anguish over the affair had to do with her children.
The 40-year-old was married to Cibrian for seven years when he met and fell in love with Rimes on the set of the Lifetime movie "Northern Lights."
And after a very public divorce from Cibrian, the "Real Housewives of Beverly Hills" star had to deal with seeing Rimes playing stepmom to her sons Mason, 9, and Jake, 5.
"It's the worst pain you could ever imagine," Glanville said. "You think your heart is broken after you get a divorce? Wait until there is a girl tweeting pictures of, 'Oh, look at my family.' You have no idea."
Even worse, the reality star felt as though Rimes tweeted the pictures in order to upset her.
"I feel like she almost does it to antagonize me, but at this point I've accepted it," she added. "It took me awhile, but Xanax was my friend when that started happening. I was like, 'You can have the man, but those are my babies.'"
Be the first to receive breaking news alerts and more stories like this by subscribing to our mailing list.