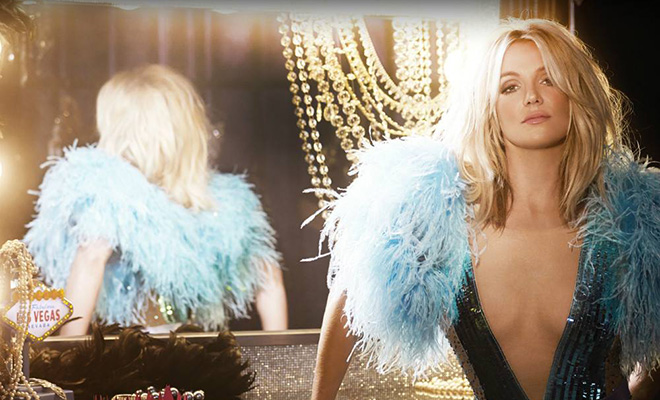 Although it's been lovely to see The Legendary Ms. Britney Spears look alert and not too drugged up in recent interviews promoting her newly announced Vegas residency at Planet Hollywood, there are rumblings that it hasn't been enough to move tickets.
Uh, that wouldn't be exactly surprising if proven true. As fantastic as it is to see life in Britney's eyes again, we've still yet to see the same effect in her legs — legs that have looked immobile since 2007.
But you know, it's totally not true. Don't lie on Britney!
Here's what Radar claimed:
The numbers are in, and of the first 16 shows running Dec. 27 through Feb. 22, Spears has only sold out three shows.

"After spending hundreds of thousands on promo, they expected to instantly sell out all of the first 16 shows, but they didn't come close!" the source told Radar.

"In fact, Britney only sold out three of the 16 shows put on sale and many are considering this a disaster."
And here's the truth courtesy of TMZ:
For the first 16 shows … a total of 73,600 tickets were up for sale.  The number of tickets actually sold is impressive — 70,242.

Of the available, remaining, 3,358 tickets, 2,887 are in the nosebleed section. We can't vouch for this being the best selling show ever in Vegas, but it's definitely up there. Britney sources have told us they're actually talking about adding shows, and if that happens Britney will rake in even more than the $15 mil a year she's already guaranteed.
Bow down, bitches. Now here's hoping she learns to move her body like a snake again. Well, a snake that hasn't been shot, chopped up and then roasted on some country man's farm.
Be the first to receive breaking news alerts and more stories like this by subscribing to our mailing list.