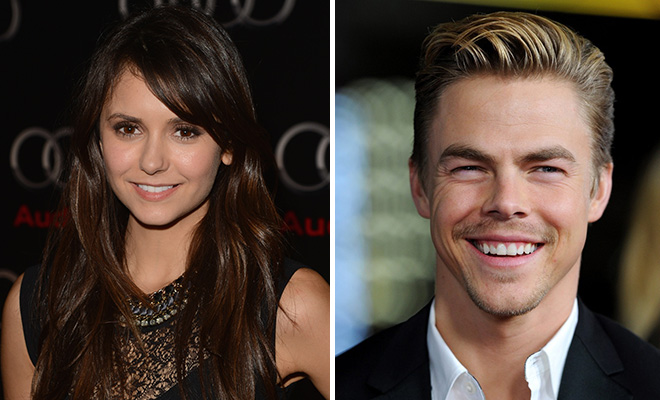 Nina Dobrev didn't have to go far to find her next romantic interest. According to reports, the "Vampire Diaries" beauty has embarked on a new relationship with none other than her close friend Julianne Hough's brother Derek Hough.
"[Nina] was hanging a lot with Derek's sister Julianne," a source told Us Weekly. "Then she fell for him."
Fans of Dobrev's supernatural CW series were heartbroken in May when the actress and her co-star Ian Somerhalder ended their three-year relationship.
Back in August, the 24-year-old told Us that she was in no rush to find love again.
"I've been a relationship girl and I've been in long-term relationships my whole life until this point, so I think I'm looking forward to spending some time with myself and finding myself again," she told the mag. "I'm just discovering different sides of me and growing and then I'll figure out what I like in a man when I see it."
Though Dobrev has yet to confirm her relationship with Hough, she did congratulate him on his Best Choreography Emmy win on Sunday.
The Bulgarian-born star took to her WhoSay account to praise the "Dancing With the Stars" champ.
"I cant express in 140 characters how unbelievably excited+incredibly proud I am of you. You deserve this," she said, adding,  "Those of us touched by your light got to watch you brighten up the rest of the world … Keep shining!"