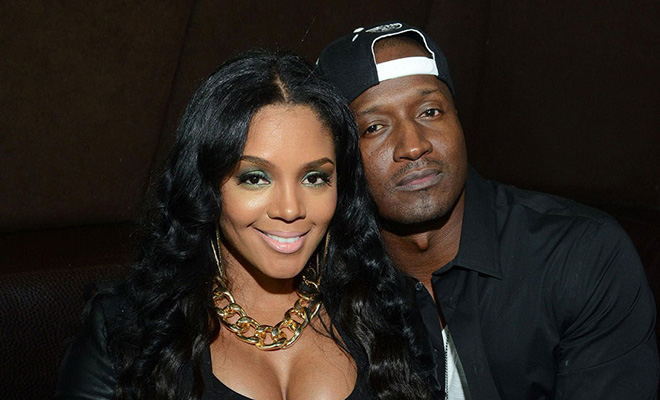 In an interview with Mara The Hip Hop Socialite, Rasheeda gave us an update on her husband Kirk Frost, what their relationship is at this point and what she makes of rumors that the two made up their on-air conflict to stay on Love and Hip Hop: Atlanta.
ON HOW KIRK HAS TAKEN TO BEING A FATHER AGAIN DESPITE HIS INITIAL REACTION TO HER PREGNANCY:
"He's actually just amazing to be honest with you. He's just been a great father, he's been, you know, allowing me to get my rest as much as possible, and regardless to the fact that you can't get past the crying that you hear from the baby, but he's been really, really great. You know he's always been a good father regardless of how it looked on television as far as the things he said about 'I'm tired of raising kids,' and whatnot, you know. He has four adult children, you know. Over 18 [years old] kids that he was more so speaking about, but as far as him in Karter's life, he's just been 100% just doing his damn thing."
ON IF SHE AND KIRK ARE IN A BETTER PLACE IN THEIR RELATIONSHIP:
"I mean you just take it one day at a time, and the main thing is just being parents number one, and then just continuing to grow our friendship, and to try to get back in a place. But you just don't rush things, you just take one day at a time and just keep it moving."
ON RUMORS THAT SHE AND KIRK FAKED THEIR RELATIONSHIP ISSUES BECAUSE THEY WERE IN DANGER OF BEING FIRED AFTER SEASON ONE:
"Well, first of all, the chopping block situation, we didn't know anything about that. Every thing was every thing. We came back season 2 so we wouldn't be on the chopping block. And, like I said, everybody has problems; ain't nobody perfect. I got pregnant, and Kirk wasn't happy about it. The sh*t was the real deal. He felt like he felt, and went and did what he did, and that's him. It wasn't no ficitious sh*t.

"I mean, people go through stuff, and the killer part that really be bugging me out is, the reason why people could relate so much is a lot of us been through that type of situation. The things that were going on with me and Kirk…you know what, if you're on reality TV, and you're going through some sh*t, then you're going through it, and that's what it is, and people can weigh in and say they feel like this and they feel like that, they can say what they want to say, but we have real issues.

"We have other sh*t that goes on in our relationship that people may not have seen just for the simple fact that it's too many damn people on the show, and you don't have all that camera time to speak to everybody. At the end of the day, we're real people with real issues, with real problems, and the difference is it played out on TV with cameras in front of us, straight up and down.

"You know what, people have to weigh in, they saying what they saying. A lot of people feeling like this and feeling like that, but at the end of the day, a lot of people could relate because it was some real sh*t, and a lot of times a lot of people done been through the situation.

"No it ain't no fake made up sh*t – who want to make up some sh*t like that? Who wants to go through that as a person? You know what I'm saying? But it's life, and it is what it is. You play the cards that you dealt with, and you move forward. And in a relationship, it can either mess up a relationship and tear you apart, or it'll make you stronger, end of story. And I've seen people go through way worse sh*t than what me and Kirk been going through."
As far as K. Michelle goes, no, the two don't speak regularly, but she's let bygones be bygones. Check out the interview in full here.
Be the first to receive breaking news alerts and more stories like this by subscribing to our mailing list.