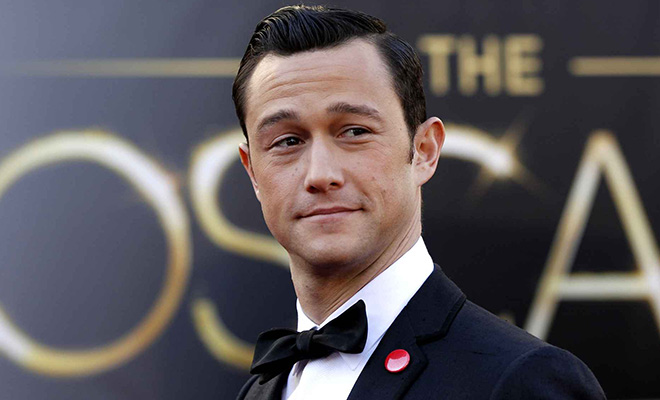 Last week, rumors began to swirl regarding Joseph Gordon-Levitt's sexuality.
Because heaven forbid we let a celebrity get away with not talking about whether or not they're gay. After all, the fate of the human race depends on us knowing whether or not our beloved JGL likes boys or girls.
In an interview with SirusXM's "Howard Stern Show," the 32-year-old cutie briefly mentioned that he has a girlfriend, damning any rumors that he's a closeted homosexual.
"I have a girlfriend but I tend not to really like to talk about it in public," he said. "She is not in show business."
Levitt then explained why he seldom discusses his personal life.
"I get up in movies and I play other people, so when the audience is watching me in movies, I don't want them thinking about me and who I'm dating, and blah blah blah," he said. "I want them to see the character, the story that I'm telling."
The star also spoke about his mysterious lady love's wish to stay out of the public eye, which explains why we've never seen his gal by his side at any press events.
"The girl that I'm with, she really doesn't want to be a part of it," Levitt said. "You can imagine not wanting to have that kind of scrutiny."
LISTEN TO JGL'S FULL HOWARD STERN INTERVIEW HERE:
Talk of whether or not Levitt is gay were amplified when he told that he didn't feel the need to confirm to Out magazine whether not he was gay or straight.
"That would be really tacky —- they would win if I had to clarify," he said.
Gordon will soon be seen in "Don Jon," which he wrote and directed. In the comedy, Levitt stars as a New Jersey bartender whose addiction to porn ruins his ability to connect with real women.
VIDEO: Joseph Gordon-Levitt and Scarlett Johansson "Don Jon" Clip
After a successful run on the festival circuit, the film — which hits theaters on Friday, September 25th, has earned considerable praise from critics and secured Levitt's place as one of the most sought after young talents in Hollywood.
WATCH THE LATEST "DON JON" TRAILER HERE:
Be the first to receive breaking news alerts and more stories like this by subscribing to our mailing list.