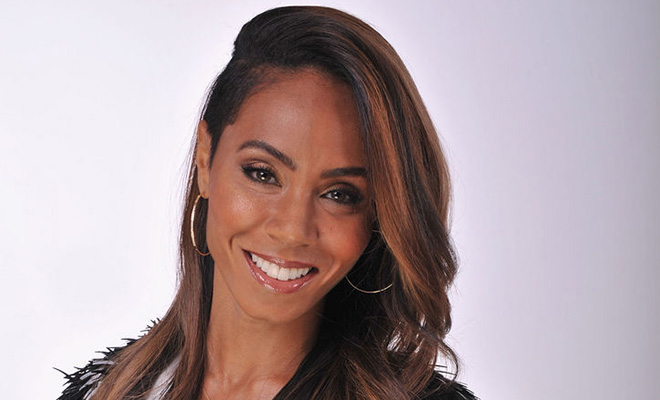 Jada Pinkett-Smith shocked fans on Wednesday when she took to Facebook to share a lengthy post that alluded to apast addictive behaviors.
Following her 42nd birthday, the "Collateral" star wrote: "Yesterday I turned one year older, and I reflected on where I have been and where I am now … What I learned about myself is this: when I was younger I was not a good problem solver, meaning I had a very difficult time dealing with my problems in life."
The rest of Pinkett's post cryptically mentions "addiction," though she neglects to mention exactly what form.
"I had many addictions, of several kinds, to deal with my life issues, but today, at 42, I have my wisdom, my heart and my conscience as the only tools to overcome life's inevitable obstacles," Pinkett posted. "I have become a good problem solver with those tools, and I am damn proud. Thank you for all the love that was given to me for my birthday this year."
In May 2012, Pinkett's mother Adrienne Banfield Jones spoke candidly about her battle with drugs on the web series Red Table Talks, which is produced by Will Smith's production company Overbrook Entertainment. The episode featured a conversation between Pinkett, Banfield and her daughter Willow Smith.
"I had mommy when I was very young and then I got addicted to drugs after mommy was born," Banfield told Willow.
"It was a very difficult time for us growing up with her and Jada did not have the kind of life that you have now." Banfield said. "I was on drugs until your mom was like 17 or 18-years-old. That's a long time."
Be the first to receive breaking news alerts and more stories like this by subscribing to our mailing list.