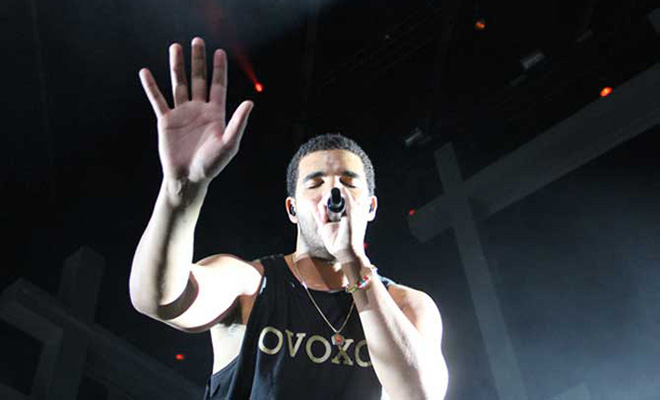 Drake recently announced that his "Would You Like a Tour," featuring Future and Miguel, will now kick off on Oct. 18 versus its original plan mid-September star date.
However, could other shows be in danger due to poor ticket sales? It depends on who you're asking.
According to a source, after Drake pushed back the release of 'Nothing Was The Same' for a week due to song clearance issues, the move "sent a whole spiral of things."
The source claims, "Drake had a rehearsal schedule for this tour, and that all just got moved." Moreover, "He wanted his fans to live with the music before he went on the road."
That sounds reasonable, so what's the big deal?
Apparently, "The record has good buzz, but it's up against so much noise in the hip-hop market now," as noted by one apparent one insider.
The noise would be referring to fall tours launched by both Jay Z and Kanye West. You know, Jay Z is Jay Z and Kanye is Kanye. At this point they have their dedicated fan bases and I'm not convinced that Drake doesn't have his at this point. At the very least, he's clearly building his own.
Now, I personally bought tickets, albeit I'm more curious to see Miguel and Future, and Drake is just a bonus. Okay, okay: For realz, I'm curious to see how fast that one hand of Aubrey's will move for a 90-minute set.
Anywho, Drake's folks are denying the poor ticket sales story with a rep explaining, "Drake's tour is nearly sold out in every major market, and he is excited to share the new music with his fans."
We'll find out the truth next month.
Be the first to receive breaking news alerts and more stories like this by subscribing to our mailing list.