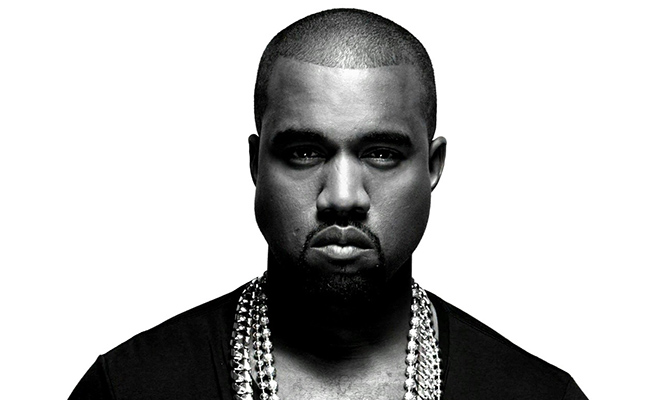 I tend not to take Kanye West rants seriously.
After all, why would I accept speeches centered on a strong condemnation of corporations and materialism from the guy who essentially performs fellatio on both in so much of his creative works? Louis Vuitton Don, anyone? What about Watch The Throne? Who is his baby mama again? Exactly.
Kanye, as talented as he is, is ever the conflicted individual. We all are, to a fault, but some are greater offenders than others.
Enter Kanye West's latest rant last week. This guy here blasts corporations and "sellouts" at a Pusha T listening party sponsored by Hennessy. Fine, you're mad (and drunk) all of a sudden. However, how you gon' blast the folks you turn to for — dun, dun, dun — money?
And what do these corporations say in response? "F**k you, too, b**ch!" Well, not really, but I bet a few execs have certainly said as much privately.
Page Six reports:
We hear West is seeking sponsors for his various creative endeavors, including his guerrilla-style music performances, art installations and fashion line. But West hosted a listening party last week for Pusha T's new album, "My Name Is My Name," at Industria Studios, and commandeered the microphone to embark on a expletive-filled rant against "corporations" and "sellouts."

"I don't give a [bleep] about none of these corporations, none of these [bleep] sellouts, this [bleeping] Pusha T," he yelled.

Even worse West admitted he was "a little off that Goose right now," supposedly referring to Grey Goose during his rant — even though the party was sponsored by Hennessy. Then the next day, West missed a Hennessy-sponsored birthday party for rapper Nas, which left Hennessy brass disappointed, sources told us.

We hear West's actions aren't helping him make friends in the corporate world. "Sponsors are scared away because he's so unpredictable," said one insider. A rep for West didn't get back to us.
Be the first to receive breaking news alerts and more stories like this by subscribing to our mailing list.