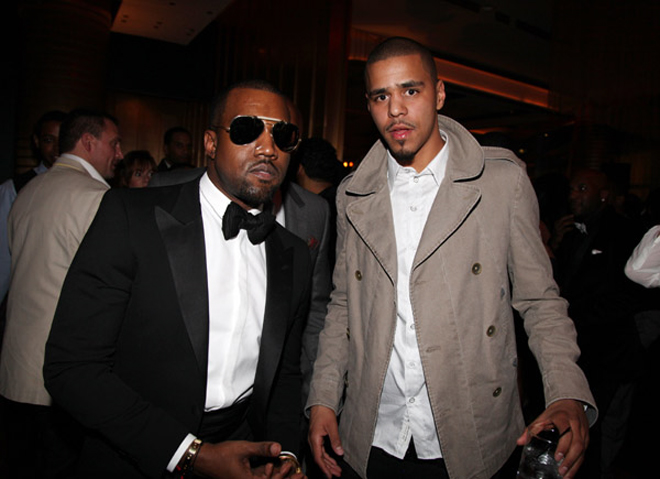 J.Cole knows you think he's boring, but he doesn't let that worry him when he's in the studio making music.
In fact, he tossed a little shade in the direction of those who classify his music as "dull." Something along the lines of: "Y'all are some dumb asses who need some damn culture and stop being so motherf*cking stupid."
I'm paraphrasing, but really, it's the same thing only presented in a nicer and more politically correct package.
Indeed, the North Carolina rapper had a nice little talk with Vice about many things, including that "boring" accusation, plus him outselling Kanye West's latest album.
On those who find his music "boring":
"It's funny, but it's sad. Everybody has their own style of music that they like. I could never let that affect me in the way I make music. The people who like 'Soul Plane' are probably gonna think 'Shawshank Redemption' is boring. It's not the end of the world.

"It's cool that people care, because five years ago, nobody cared, but I don't care about the chattering. It's becoming more and more like noise to me."
On sometimes wanting to be a regular, lazy person:
"I'm not a gamer, but in my heart I wish I could be. I got a homeboy that wakes up everyday, smokes, and plays Xbox Live. Sometimes I look at him like, 'I would pay to be you for 2 days,' but I would feel guilty like I'm missing out on creativity or something."
On outselling Kanye West's Yeezus:
"I don't wake up every day like, 'I got a great status in the rap game.' No, I feel behind. I don't feel like I've done enough. I only get brief moments to appreciate things. I might get a two minute thought of like, 'Wow, you really did sell more than Kanye. You currently have sold more records than Kanye West's album, which came out the same day.' Then I'm back to focusing on what's next."
And naturally he was asked about Kendrick Lamar's "Control" verse:
"That's rap, man. That's rap music. That's a part of the game. It's natural. It's fine."
Fine, that response was a little boring, but he was telling the truth. Leave him be.
By the way, J. Cole reminds me of Toys 'R Us' Geoffrey the Giraffe. That's not shade. Geoffrey is the man!
Be the first to receive breaking news alerts and more stories like this by subscribing to our mailing list.