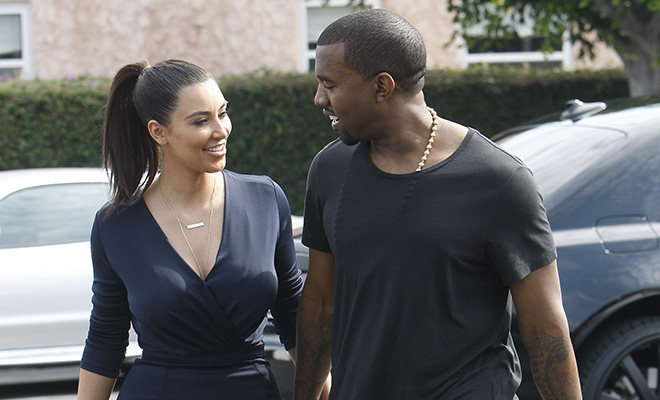 According to the former editor in chief of French Vogue, Kanye West and Kim Kardashian are just like you and me. As in they're "normal folks," super relatable, and all of those other cliches famous and/or elitist people spew when trying to strike familiarity with the people who find their experiences rightfully unfamiliar.
Carine Roitfeld made this "normal" declaration at a documentary film premiere in NYC. That is, a movie based on her work at French Vogue.
Carine explained: "They are so normal. They are lovely together."
How are they normal exactly? There are no examples given, but rest assured, you want to talk normalcy with the woman who ran French Vogue.
In any event, Kim Kardashian did a photoshoot with Carine for her new magazine, CR Fashion Book. On the spread, Carine said, "She was one of the easiest models I have ever worked with. She's not a model, but she was pregnant, you know, and I love pregnant women. Honestly, she was very, very nice. She made no demands at all."
Oh, she's normal because she who has everything already didn't demand anything else at a photoshoot for a magazine run by the woman who used to run French Vogue.
Why even pretend that they're normal people when opulence, splendor and being so engrossed in a lifestyle most can only fantasize about is largely their shtick anyway?
Be the first to receive breaking news alerts and more stories like this by subscribing to our mailing list.