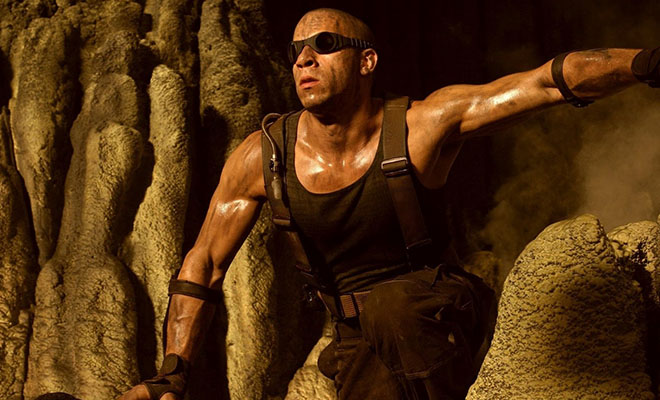 "Riddick" topped the box office this weekend, marking a rare occasion in which a largely forgotten franchise managed to actualy pull in an audience.
The sci-fi film, which centers on a planet-hopping ex-con who can see in the dark, took the number one spot with $18.7 million, bumping "The Butler" to the number 2 spot.
Rounding out the top five were the Spanish-language "Instructions Not Included" with $8 .1 million, the surprise hit "We're the Millers" with $7.9 million, and Disney's animated flick "Planes" with $4.3 million. "The Butler" had previously held the top spot for three weeks in a row, earning $92 million so far.
"Riddick" had a pretty modest budget of $38 million, so it's safe to assume that the movie will go on to generate a decent profit.
The 2000 release "Pitch Black," the first installment in the trilogy, was a modest success, earning $53 million at the box office. That's hardly big business but when you consider the fact that it cost just $22 million to make, it qualifies as a sleeper hit.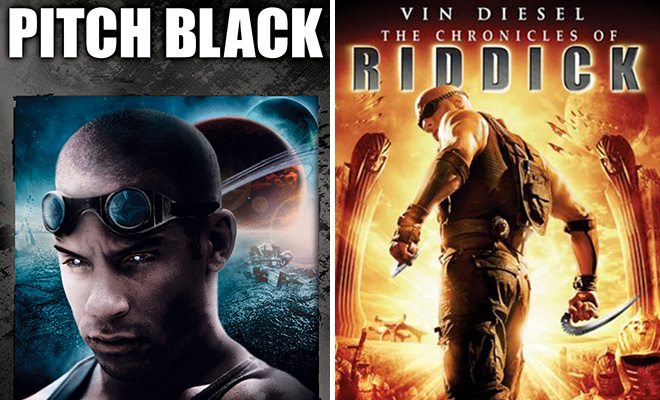 Next came 2004's "The Chronicles of Riddick," which is where things went sour. Despite the fact that Diesel was a massive star by then thanks to "Fast & the Furious" and "xXx," the sequel rarely recouped its $100 million budget, taking in $116 M worldwide.
Today, it seems like they'll green light a sequel to just about anything (see: "The Woman in White," "Hansel & Gretel: Witch Hunters ," "Bad Teacher," and many more!) But back then, if a film was a massive disappointment, it most likely wouldn't get a followup and plans for more Riddick films were shelved.
Around this time is when Diesel's star began to fade. At one time, the actor was commanding a whopping $20 million per film, but his fan base seemed to wane following a string of flops like "A Man Apart," "Find Me Guilty" and "Babylon A.D."
This may have had something to do with his decision to pass on starring in the initial "Fast and the Furious" sequel "2 Fast 2 Furious," however, to be fair, he did headline the surprise hit "The Pacifier."
But throughout all this, Diesel never forgot about the abandoned "Riddick" franchise, a series that the star obviously has a genuine attachment to.
So in 2006, when Universal asked him o make a cameo appearance in "Fast & the Furious: Tokyo Drift," he agreed on the condition that the studio give him and his One Race production company the rights to the Riddick character.
Diesel's decision to revisit the series ended up working out well for both parties. The last two films in the franchise, "Fast Five" and summer's "Fast & the Furious 6" took in $209 million and $238 million, respectively.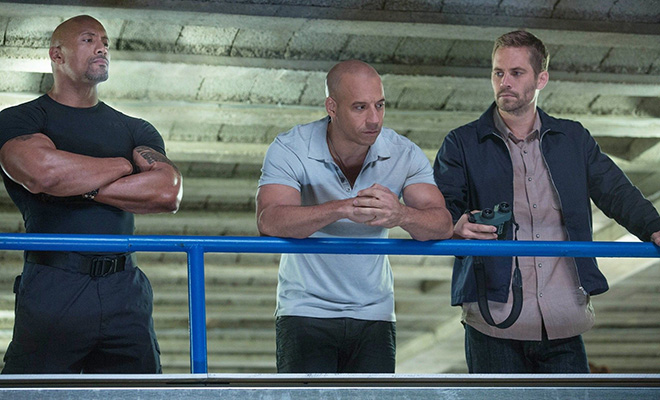 In total, all six films combined have grossed nearly over $937 million domestically. (That's almost $1 billion for all you math whizzes out there!)
Diesel, along with David Twohy, who wrote and directed the first two films, worked to develop "Riddick" over a period of several years. Diesel has publicly discussed the fact that he was paid in scale for the film rather than given a salary, meaning his compensation is contingent on how much the film takes in at the box office.
As The Hollywood Reporter notes, Diesel spent the last nine years attempting to get the film made. "I had to leverage my house," Diesel told the outlet. "If we didn't finish the film, I would be homeless."
When production began, "Riddick" didn't have a major studio behind it, so to reduce the budget, the shooting schedule was shrunk down to just 47 days of filming.
Diesel's determination is admirable, as it's not often that a star is so passionate about a character and/or project that they fight for it regardless of the risks involved.
Also, the entertainment industry is so consumed with what will or won't make a profit that projects are often abandoned early without even being given the chance to grow.
"Riddick" focuses on the central character being left for dead on a dangerous planet that's filled with freakish creatures like mud demons and zebras with the features of a pit bull.
To top it off, a deadly storm is on the way, an in order for him to be able to send for help in the form of mercenaries, he must activate an emergency beacon. Unfortunately, for him those aren't the only people who end up joining him though. (Insert snarky one-liner filled fights here.)
The fact that a good amount of movie-goers came out to see "Riddick" may be due to it's semi-favorable reviews.
While a score of 59% rotten on Rotten Tomatoes doesn't exactly signify unanimous praise, that's a pretty good rating for an action flick. It's also much better that the 29% rating "Chronicles" received, and it surpasses the score of 57% earned by "Pitch Black."
Furthermore, the film was given a Cinemascore of B, meaning it pleased a wide number of audience members.
It can also be argued that "Riddick" didn't have much competition, which could have contributed to most of its success.
Much of the other films released on Friday (Sep 6), "Touchy Feely," "A Teacher," and the documentary "Salinger" are indies, and though they earned favorable buzz, you can only find them in a few theaters. "Riddick," on the other hand, had a wide release. More screens equals more money, obviously.
All of this said, it was a slow weekend for ticket sales overall. Some had predicted that the film would have a $20 million opening, but that estimate was apparently too high (but close).
It's worth noting that the flick's R-rating could have prevented it from luring more viewers too. That being said, many were deterred by the fact that "Chronicles" had a PG-13 rating and believed that the filmmakers had sold out by making a more audience-friendly film at the request of the studio.
As the NY Times notes, this particular weekend is historically one of the slowest of the year when it comes to box office intake. Early September marks the conclusion of blockbuster season and coincides with the "back to school" portion of the year, so going to the movies isn't exactly a top priority at this time.
So, while that explains why mostly smaller films were released, it does not explain why Universal would release "Riddick" at this time. Especially when it was unclear whether or not people wanted to see it.
As for Diesel, he's managed to endure professional low points and still have an admirable career.
Aside from "Riddick," the actor is continuously making the most of his signature roles. He's set to appear in the forthcoming "Fast & the Furious 7" and a followup to "xXx."

WATCH THE TRAILER FOR "RIDDICK" HERE:
Be the first to receive breaking news alerts and more stories like this by subscribing to our mailing list.