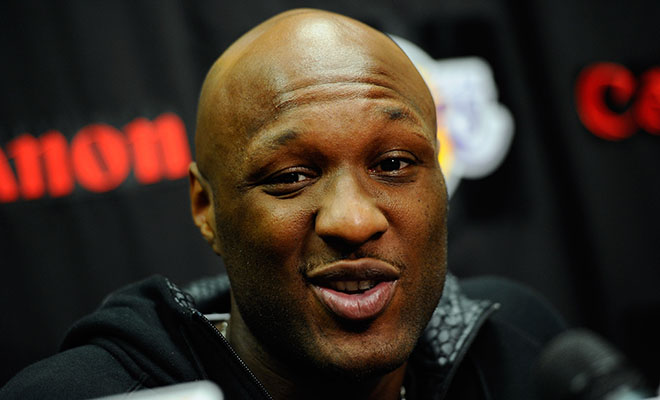 Poor, poor, Khloe. Y'all already been acting like she doesn't have a real daddy (no, I haven't forgotten those paternity rumors) and now her husband is out here strung out.
Girl, I am praying for you and yours from afar. Everyone should pitch in a prayer and happy thought 'cause it may get even worse for Tallest Kardashian if this latest rumor proves true.
Word is that Lamar Odom has a sex tape. Can I just say ick? Nobody wants to see Lamar Odom have crack sex. That ain't hot. That ain't cool. That ain't nothing but wrong.
From Star Magazine :
Now that Lamar Odom's cheating and drug problems have been revealed, Khloe Kardashian thought it couldn't get anymore humiliating — but a source tells Star that she has another scandal surrounding her husband to worry about!
According to our insider, an X-rated sex tape featuring Lamar and a hip-hop dancer is making the rounds at porn production companies. The reality star was tipped off to the film by a friend with connections in the adult entertainment industry.

"[Khloe] wasn't going to leave Lamar," our source reveals. "She was trying to get him help and work on forgiving him in an attempt to save their marriage. But this is just too much for her to deal with."
 A "hip-hop dancer." Lord. Be strong, Khloe.
Be the first to receive breaking news alerts and more stories like this by subscribing to our mailing list.